We share our genes with everything alive on earth. 
Life started in water. From the wet element our fore comers crept up to the land, adopting to the new challenges over time. Living under open air, water is a part of us, making each and one of us alive. On top of the chain we find the human species, in charge of development, in charge of ruining this complex system life is built upon. Ruining the water for, on a short perspective, gaining benefits at the expense of nature diversity. Every day our fellow creatures are suffering under our shortsighted handling, vanishing from the circle of life forever. We share our genes, and we all have the same right to life, as long as Mother Earth is offering it to us. The only specious responsible is the human.  
My images are first floating in water. I pour the kozo pulp into floating water, and during the process colors can be mixed, shaping forms I could not foresee. I use my senses, starting the dialogue with the floating material. Even my breath can change the image.
The theme is the origin of life. Allowing colors to interact I experiment and explore.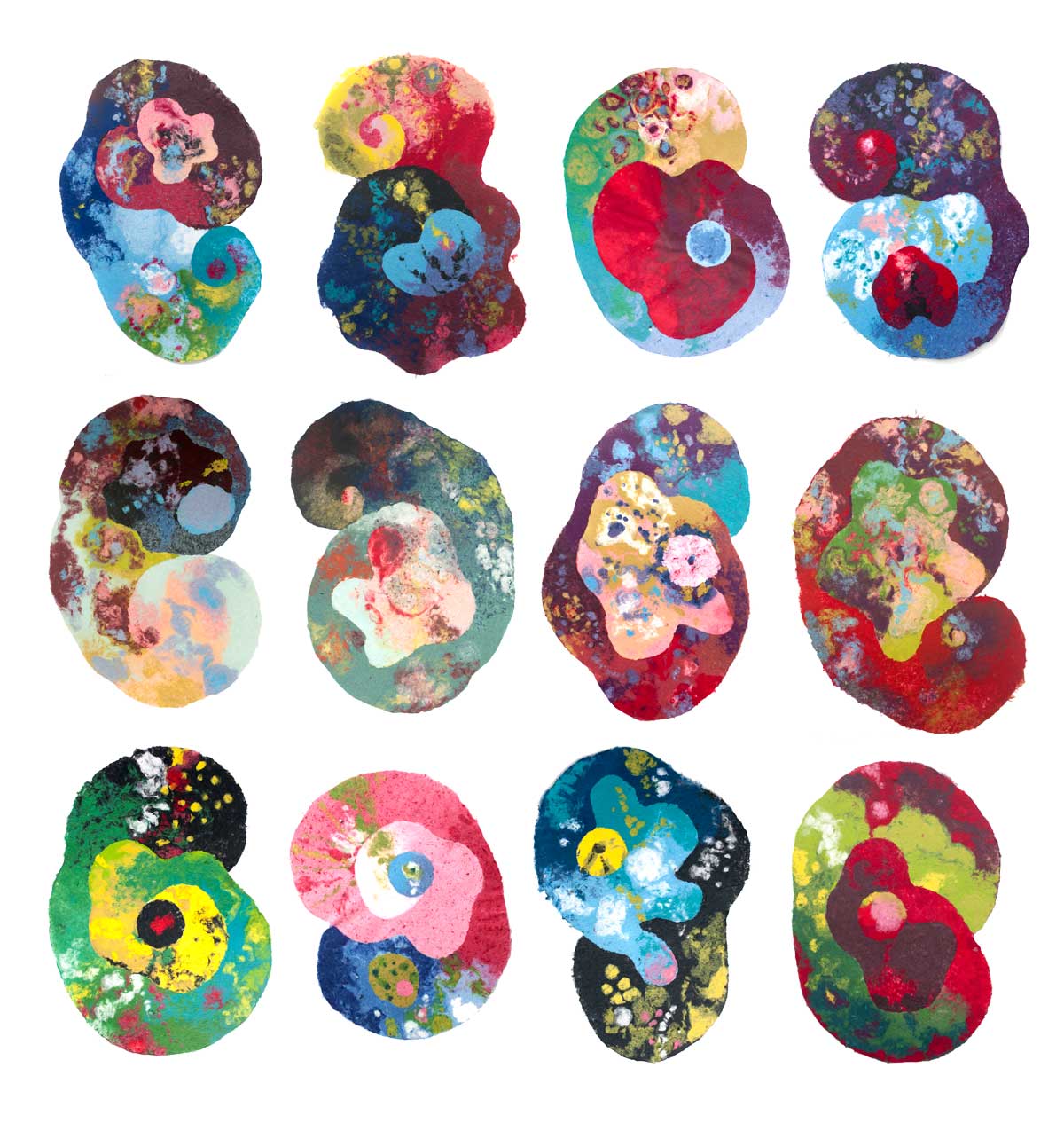 Collection of embryos, each 60 cm/diameter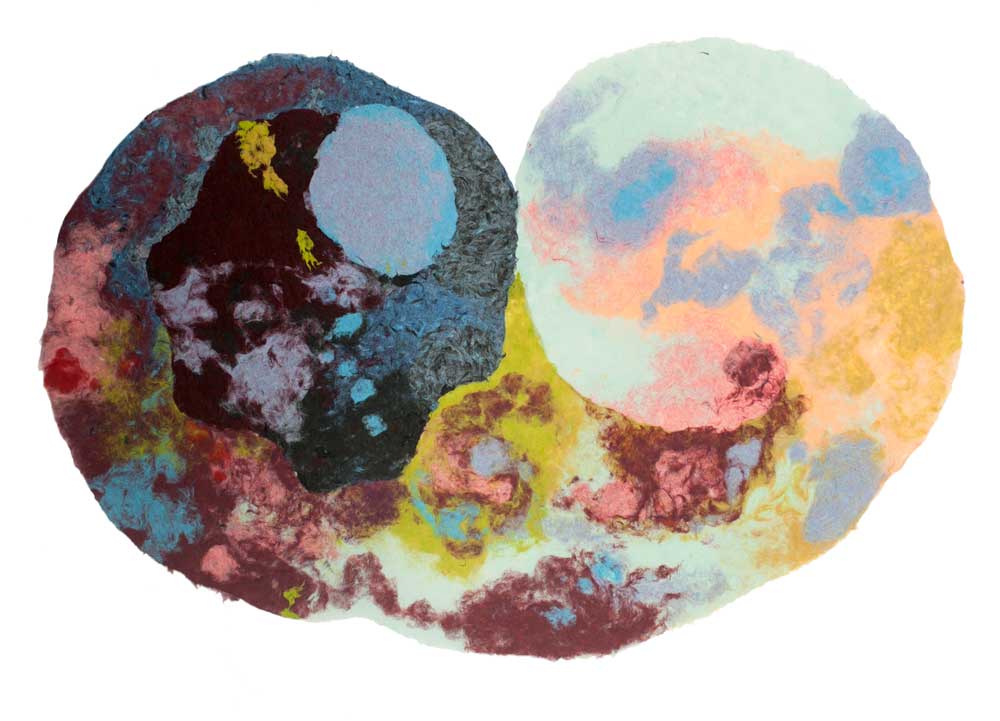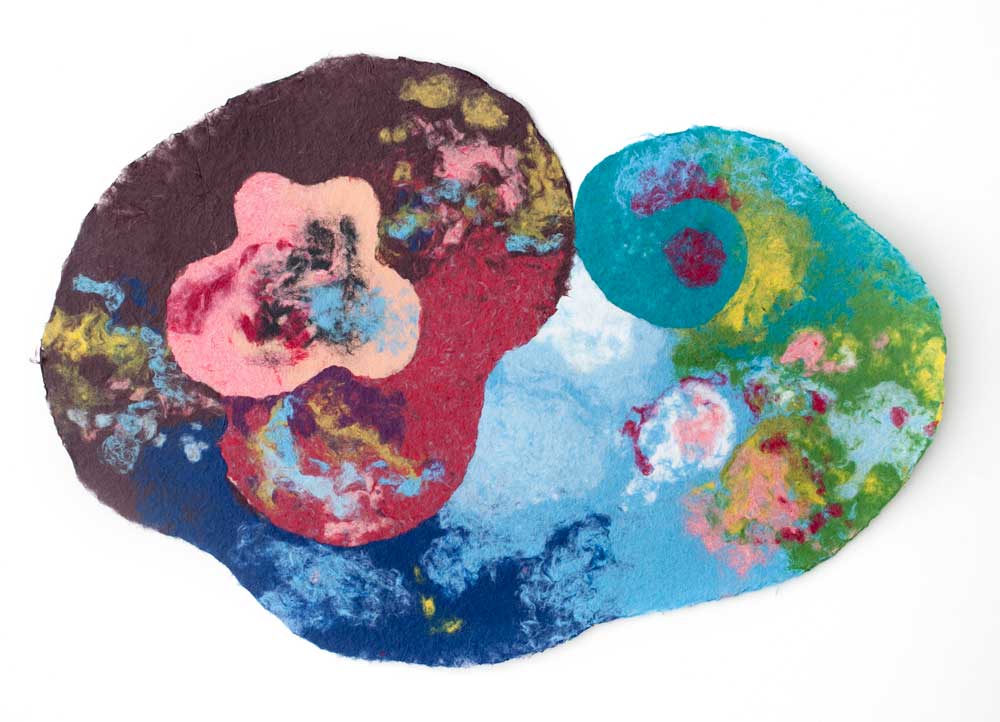 Twins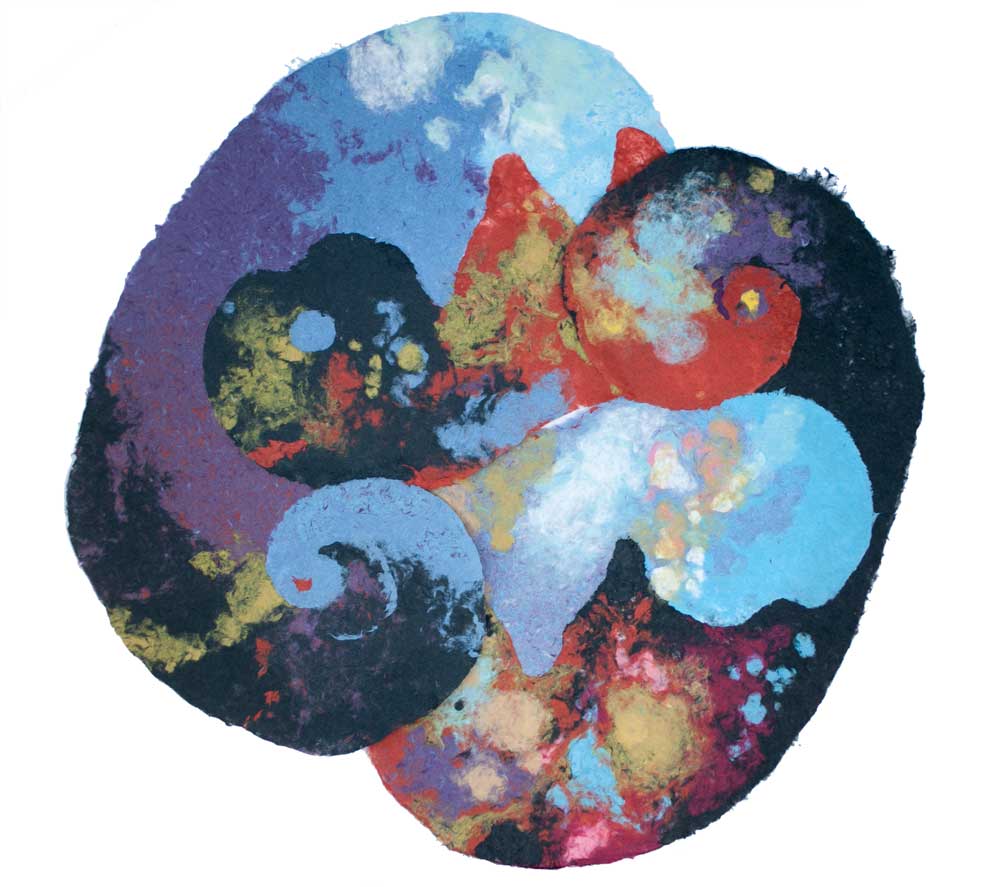 Twins