Catch the ball!
I look out of my window. It is square, as is the computer screen I am working on right now. We are brainwashed with squares, so we take it for granted, as a natural shape. Of course, the underlaying pattern, connecting everything, is built on geometrical systems, on mathematics. But the world as we see it around us, except for man made objects, is organic and wild. The square feels neutral. I am accustomed to it, and I can relate to the square, as being in a room, inside a house. Outside is the garden, the woods, the open air with drifting clouds, everything part of Mother Earth, round as a ball. I always lived by the rim of the forest. It is a safe ground for me. So why do I go on making squares?
It is very different to work inside an organic shape. To do so I suspect I will have to rearrange a bit in my brain. My brain is not square, so it is about time. I started the process when working on the installation "Plants and Planets", where I focused on geometrical shapes with organic content, and vice versa. I am aware of moving close to the circle here, another geometric challenge…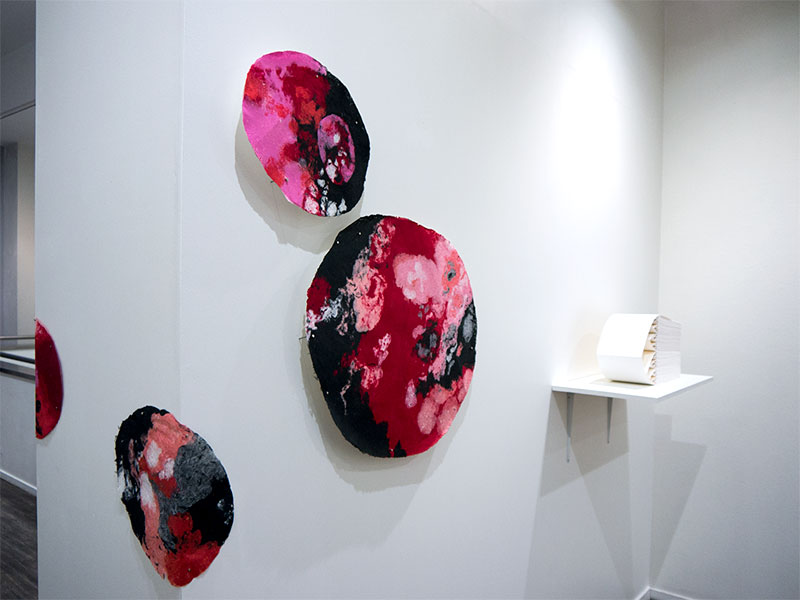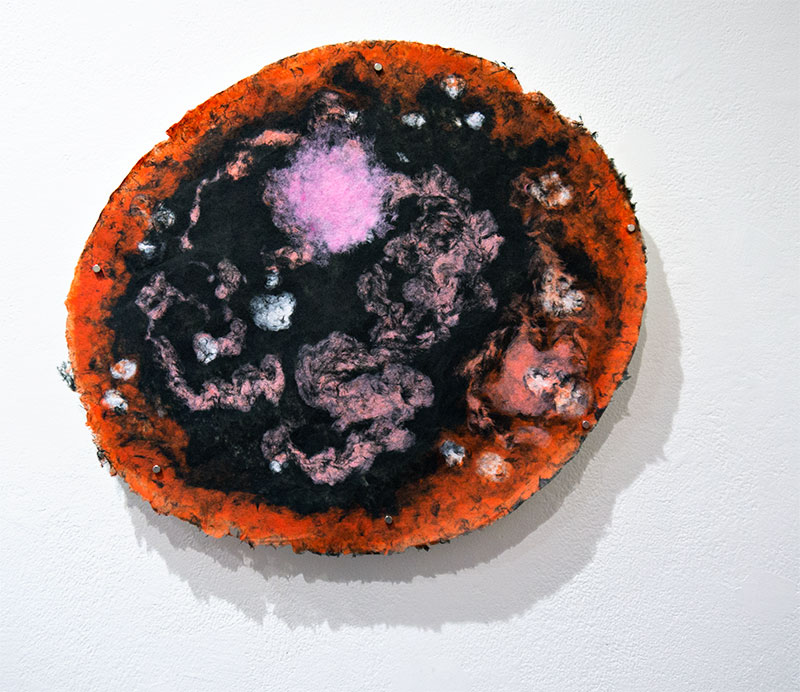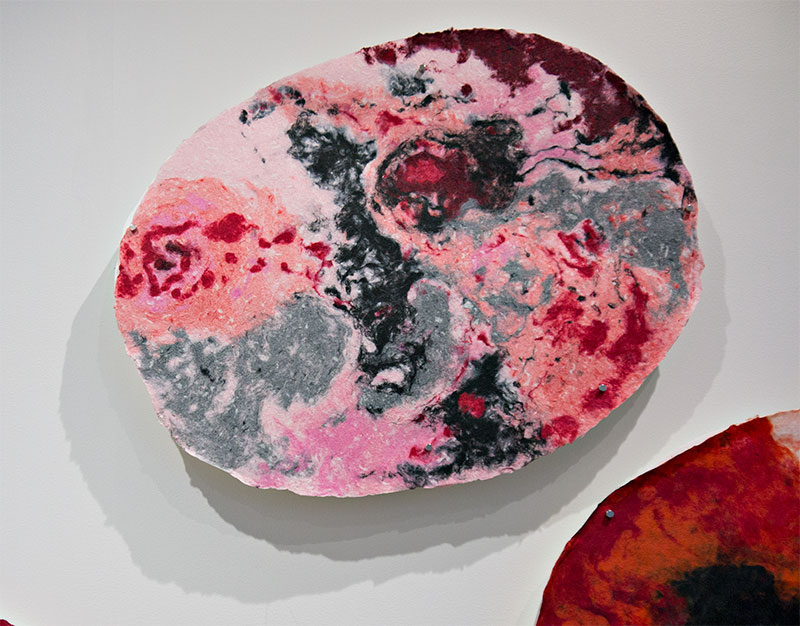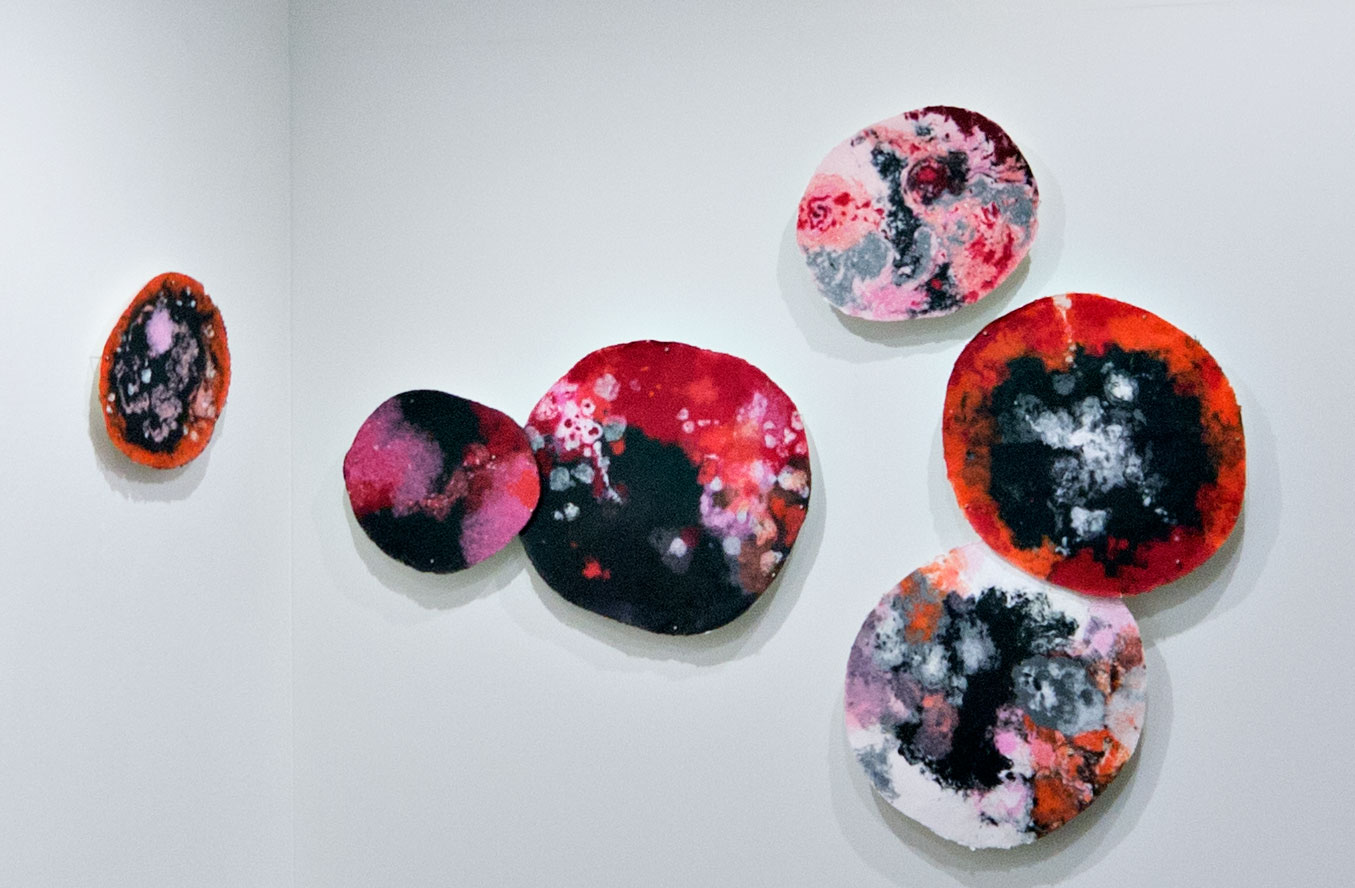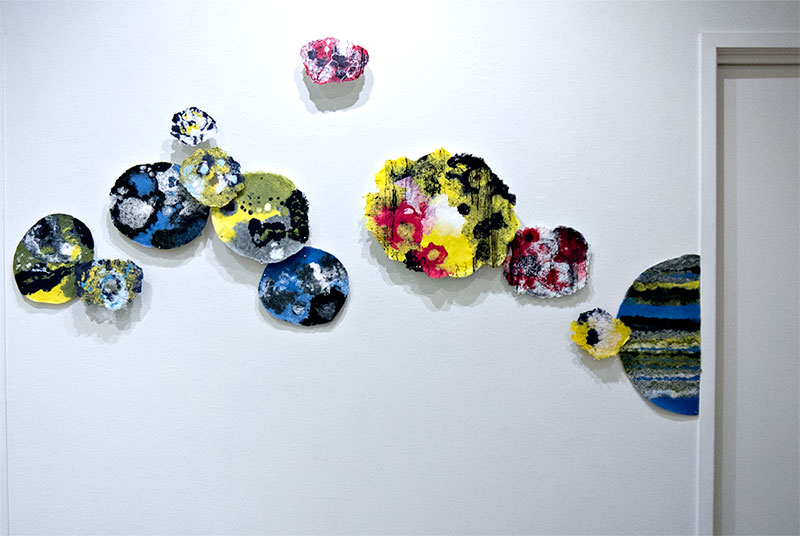 All pictures above, including the featured picture, are from an exhibition at Gallery Norwegian Printmakers in Oslo, Jan./Febr. 2020
The pictures below are from my studio, testing combinations.