Collecting stuff has been a lifestyle for me. Precious things for me – like a piece of cloth, a little doll, wind up toys, or my grandmothers crocheting needle. These things are triggers, starting up a process, lifting memories out of the subconscious mind. They bring together the voices living inside, the child and the mother, and we start to play. If we let our inner child suffer, we are growing old too soon. Playing, having fun, make us courageous and adventurous. We are crossing the boarders of time and space, and our imagination is set free.
The stories are like dreams. In one way they seem to be logical, but then they just dissolve into something totally different. The mind is free to connect whatever we have experienced, or dreaming of. The truth is not a fixed measure.
From this point of view I have built my stories about Innocence.
The series "Searching for Innocence" was started in 2005. I still keep it alive. Innocence is the child within. She got lost when the gates to Eden were closed behind Eva and Adam. It is a difficult, but also dangerous expedition, to search around the world for her. There will always be some one claiming they are her, hiding their real identity and intentions.
I started out building little stages, which I illuminated and photographed. Sometimes the picture is finished at that point. Other pictures are a collage of stages, put together digitally.

---
---
---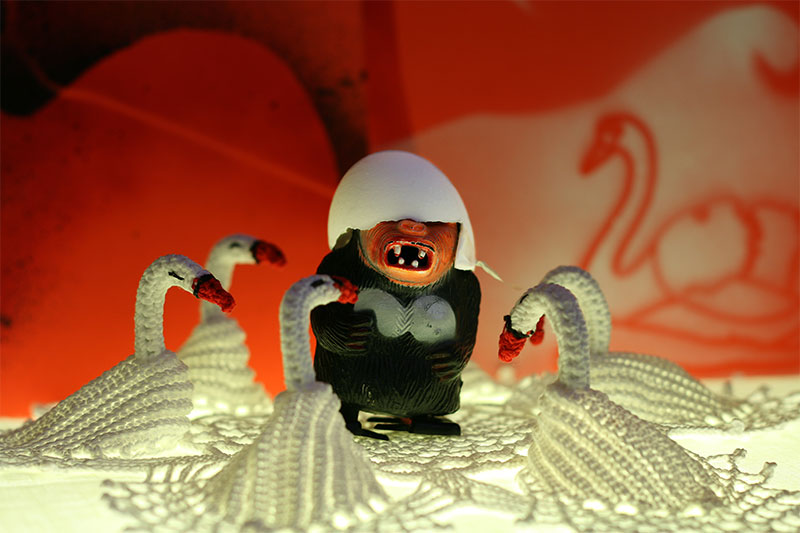 the Swanlake
---
---
---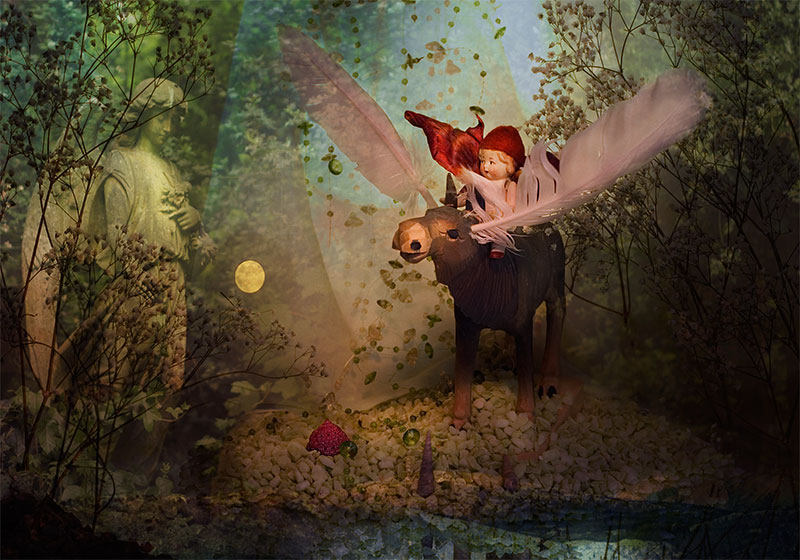 by dusk
---
---
---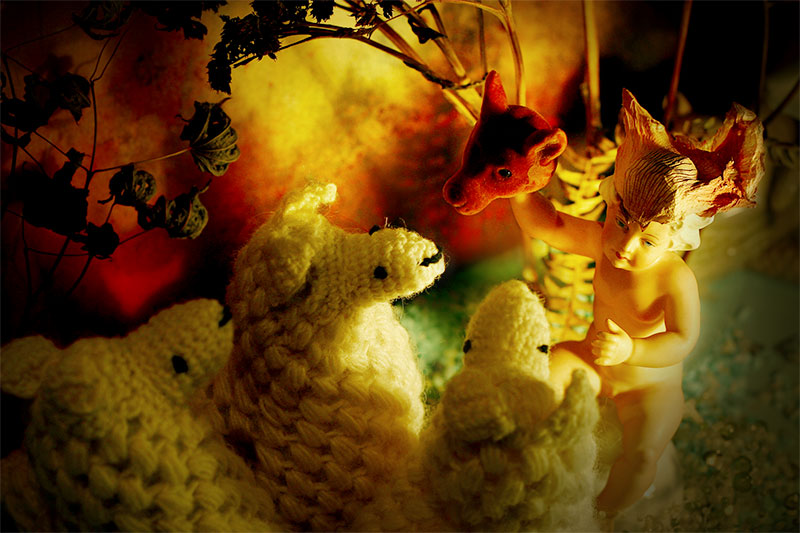 storyteller
---
---
---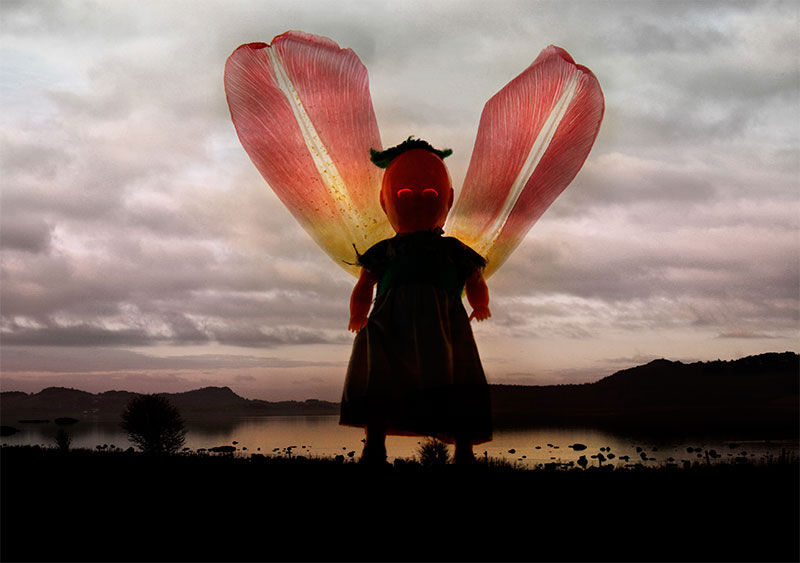 messenger
---
---
---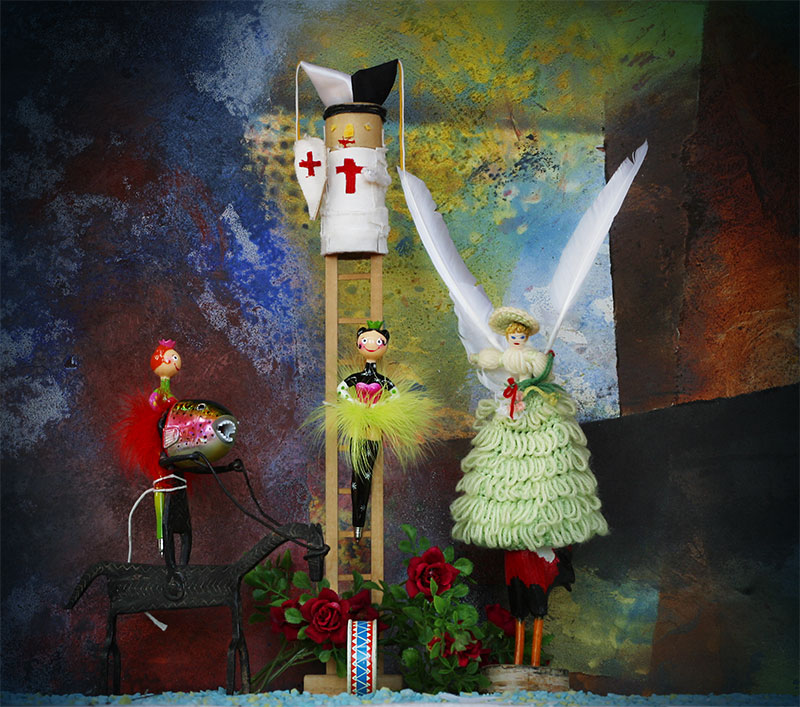 troupe
---
---
---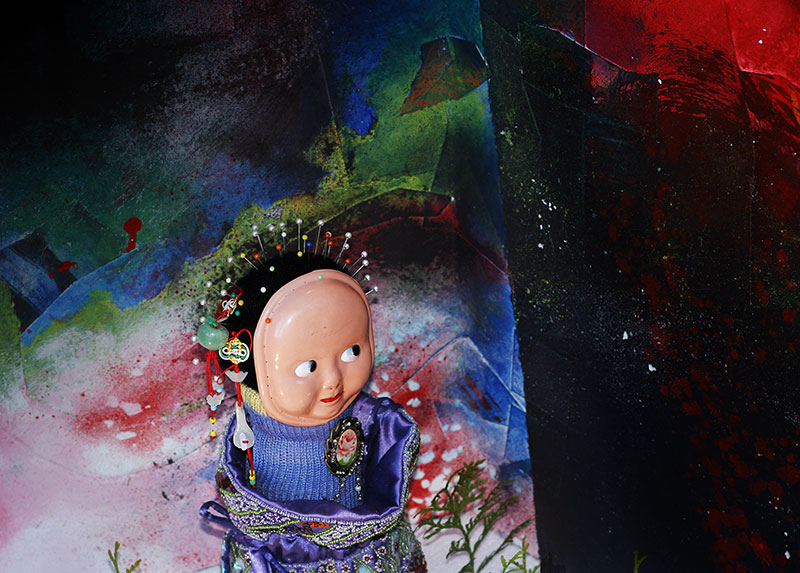 next step
---
---
---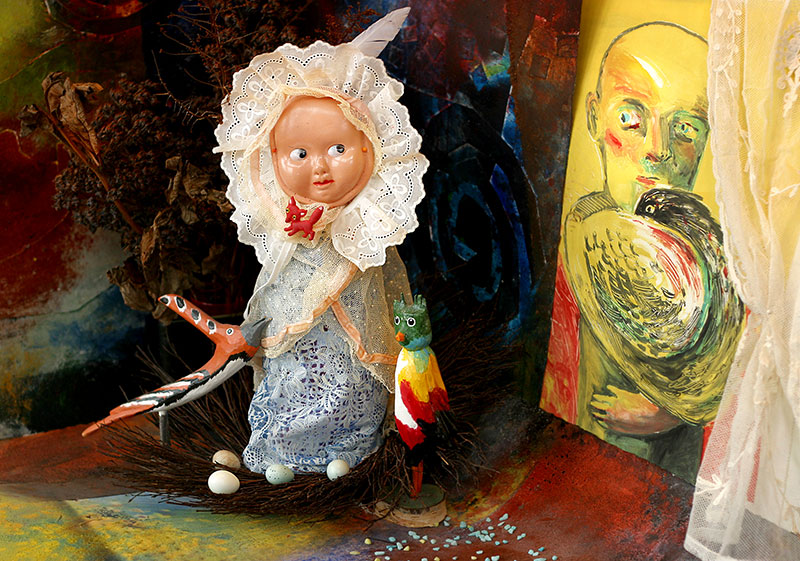 nesting place
---
---
---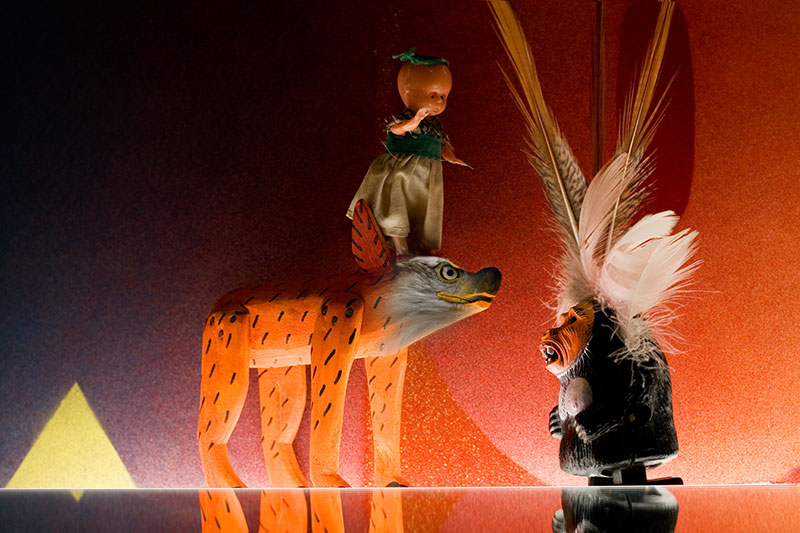 be greeted stranger
---
---
---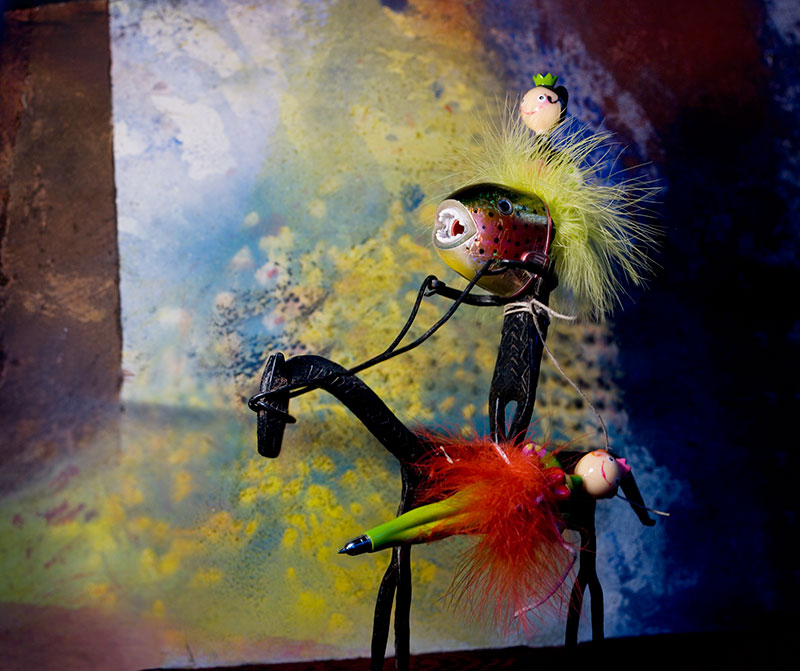 Bride Hunter
---
---
---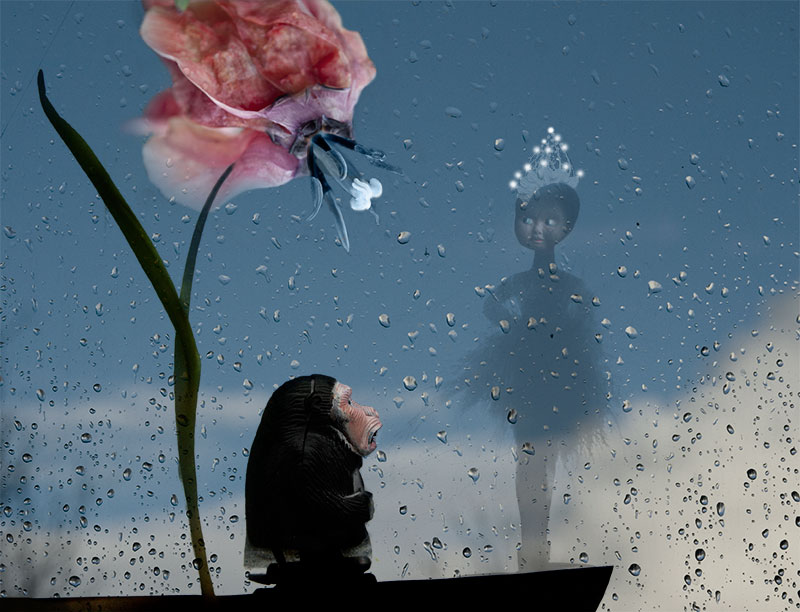 mirage
---
---
---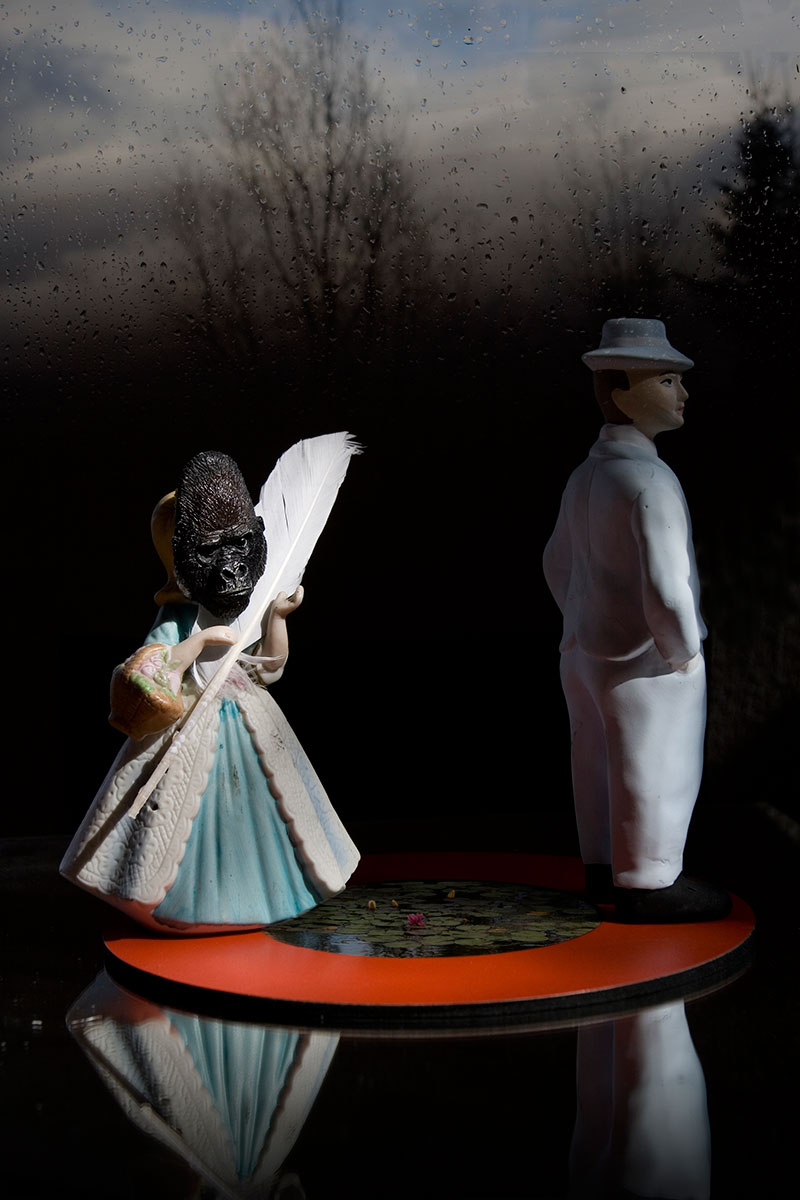 a world of their own
---
---
---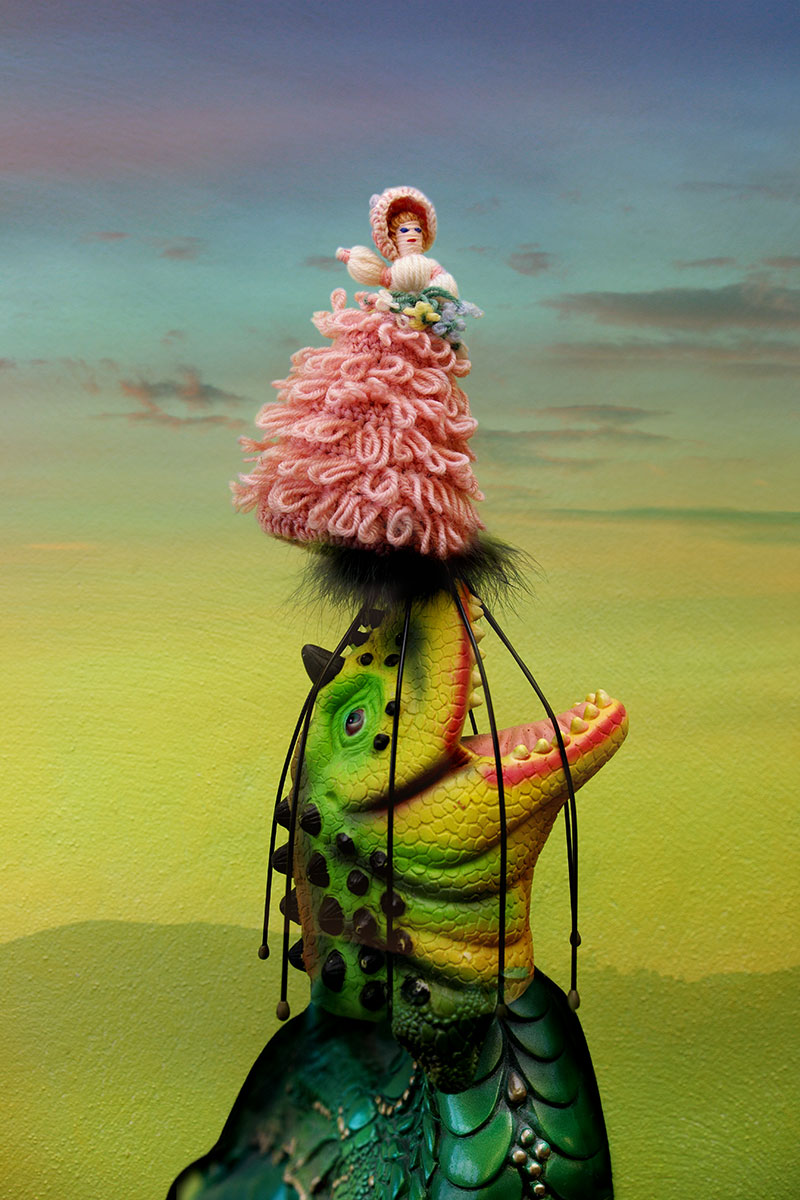 got you
---
---
---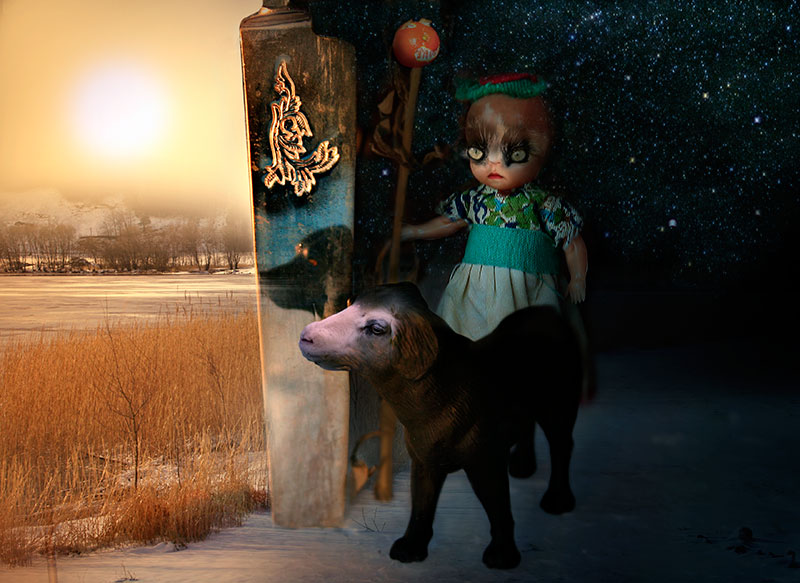 crossroads
---
---
---
---
---
---
---