"Connections"- (270 x 280)cm. Pulppaintings of kozofiber.
The title is referring to my strong connection to nature, inspired by experiences in Japan and Norway. Each element is glued directly to the wall. Made in my Studio EllyP, Bergen
Right around the corner from the blue wall is the third piece, also an assembly, but now following a strict grid, building up to a block of (270 x 280) cm.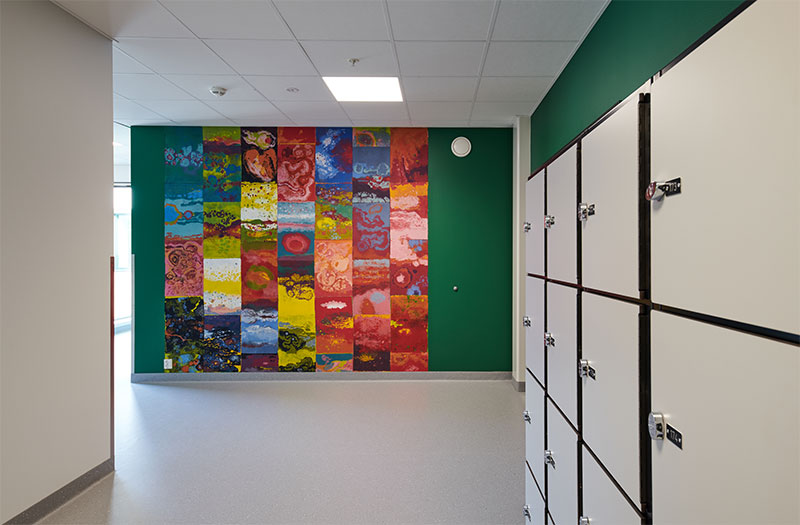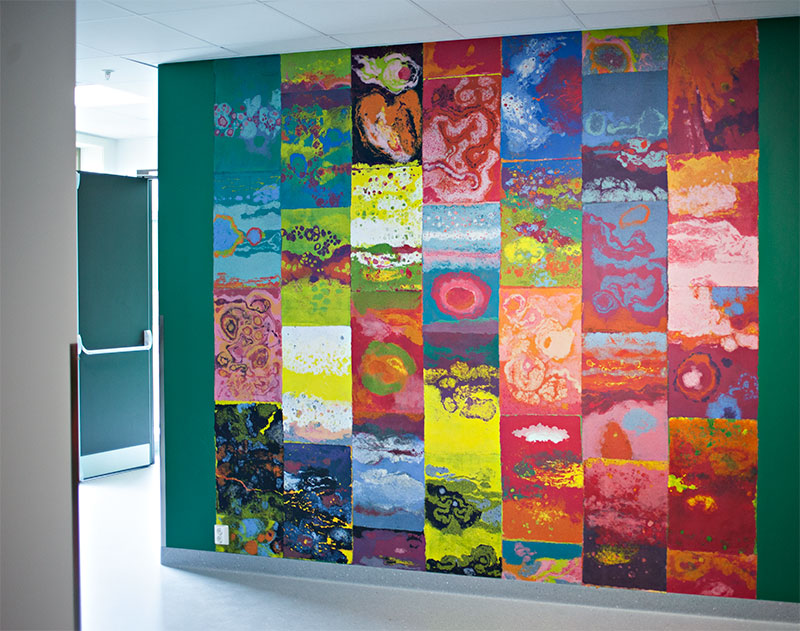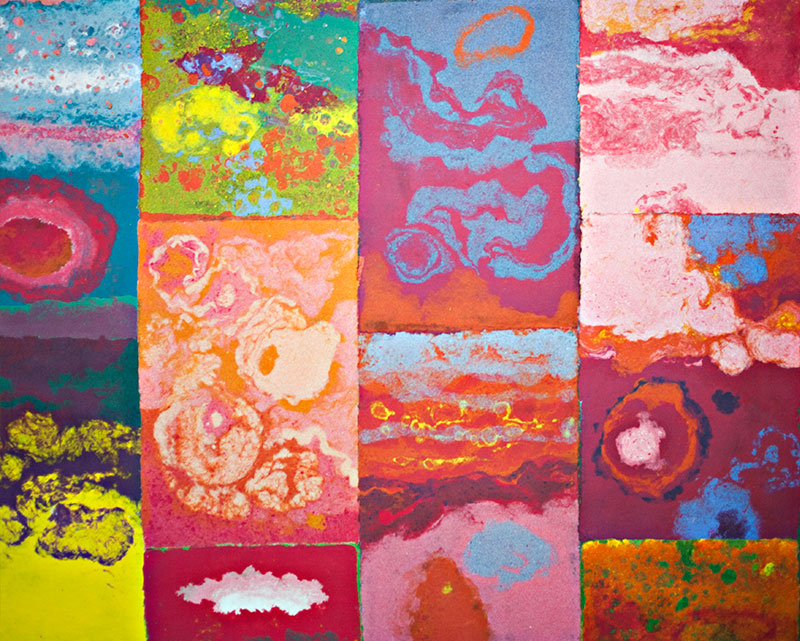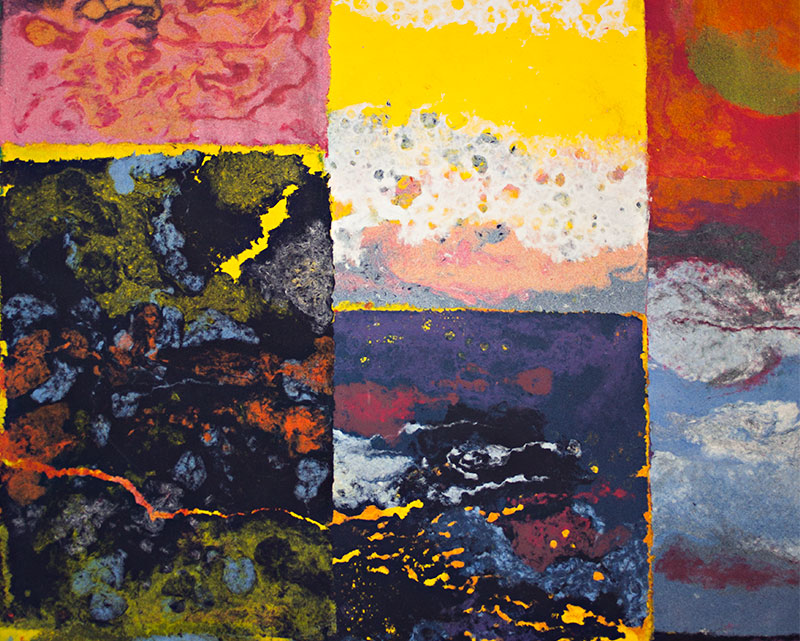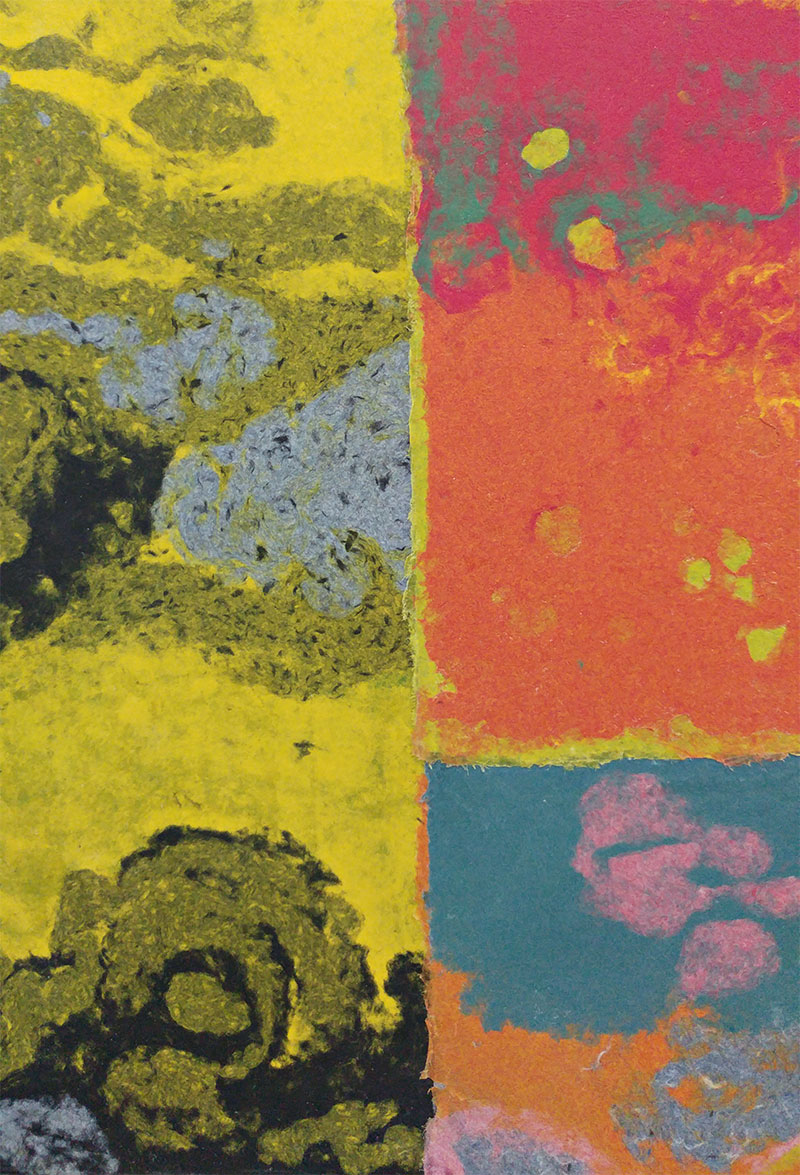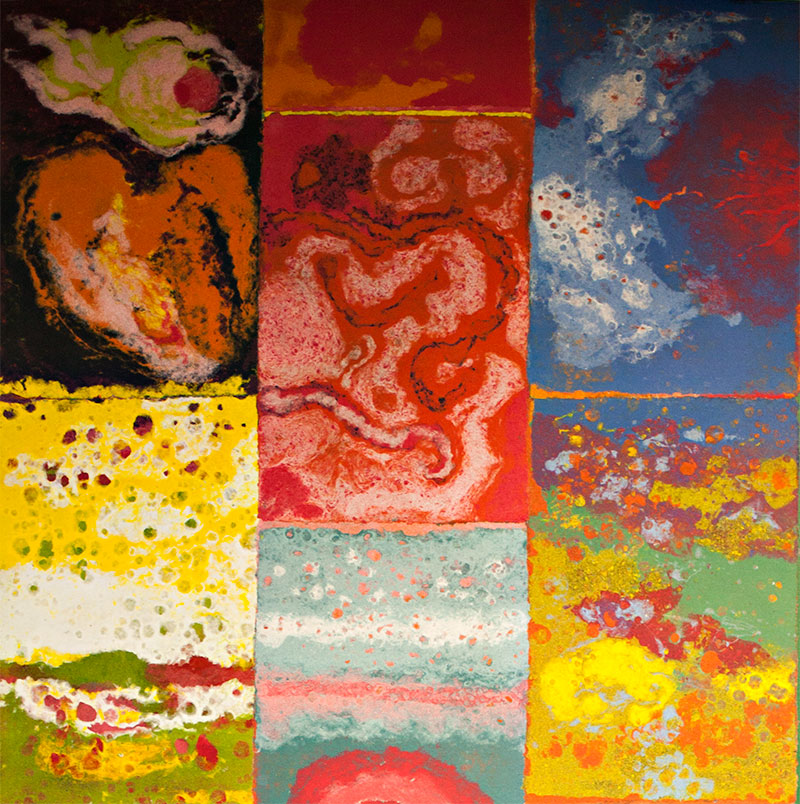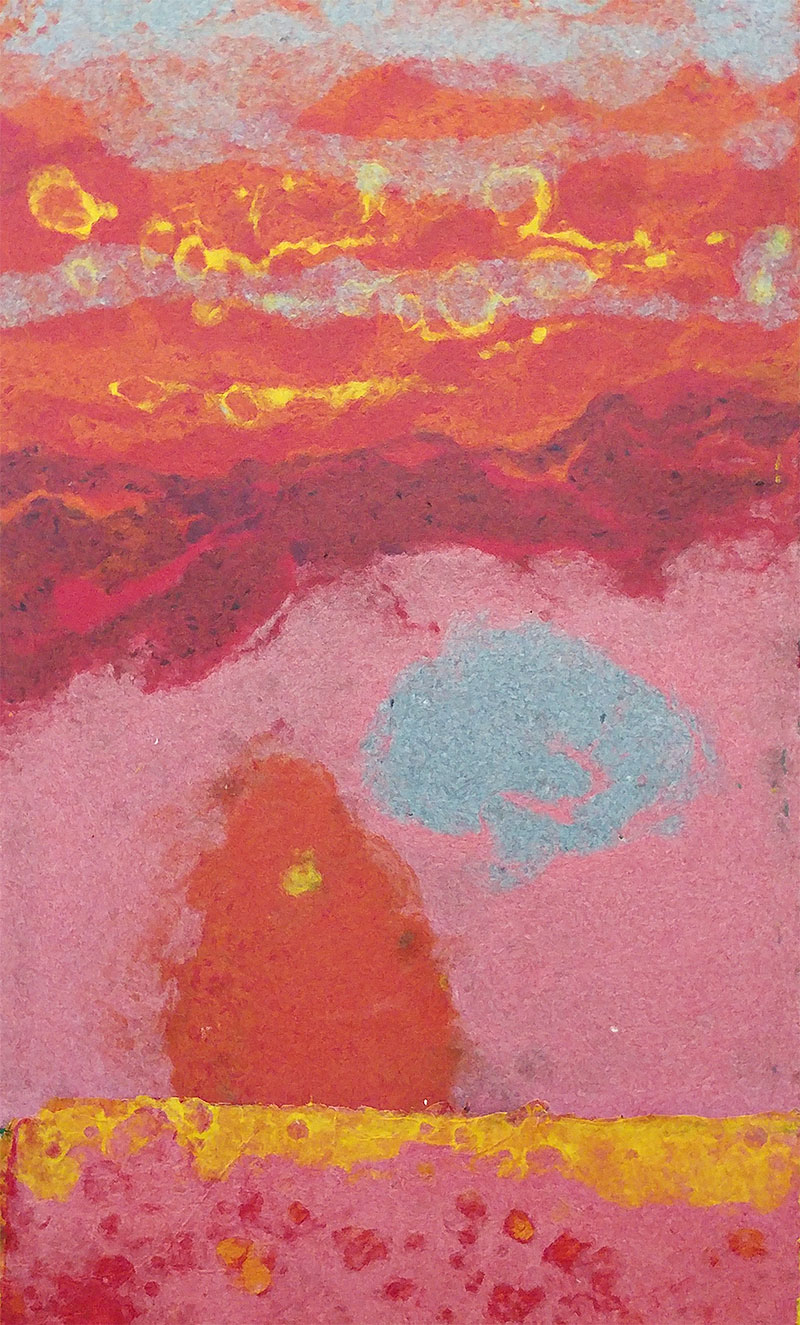 Photocredit: Pål Hoff and Elly Prestegård