In 2011 I was commissioned to create 5 Mandalas for KLP (Kommunal Landspensjonskasse), one for each floor in their new building in Bjørvika, Oslo, each measuring 150 x 150 cm.                      
Exploring the energy circling around the center, the dynamics of repetition. Breaking down, building up, like the natural cycles we see in all organic material, in everything alive. 
---
---
---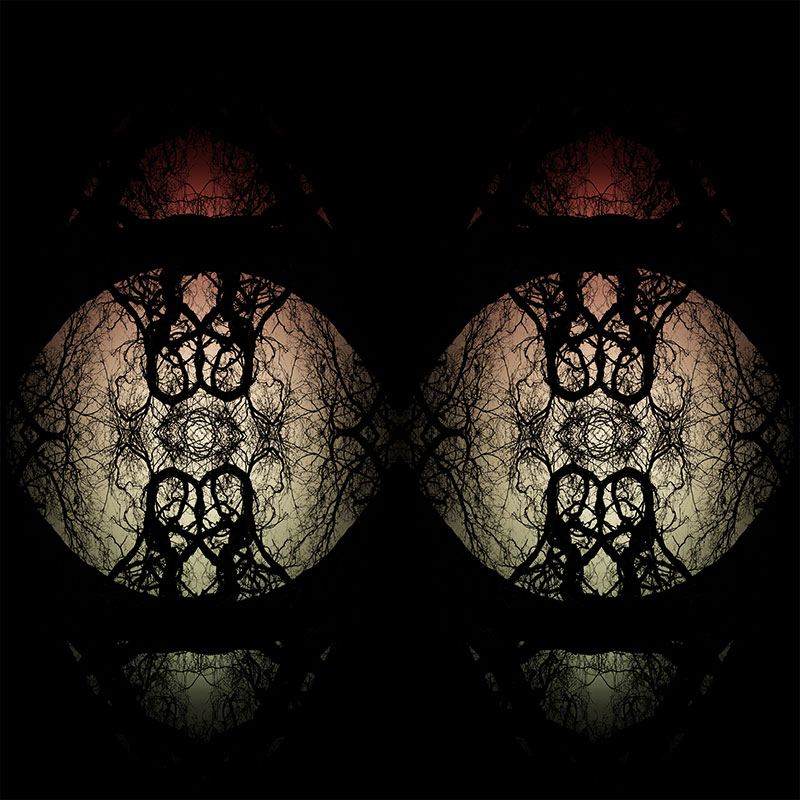 Double knot
---
---
---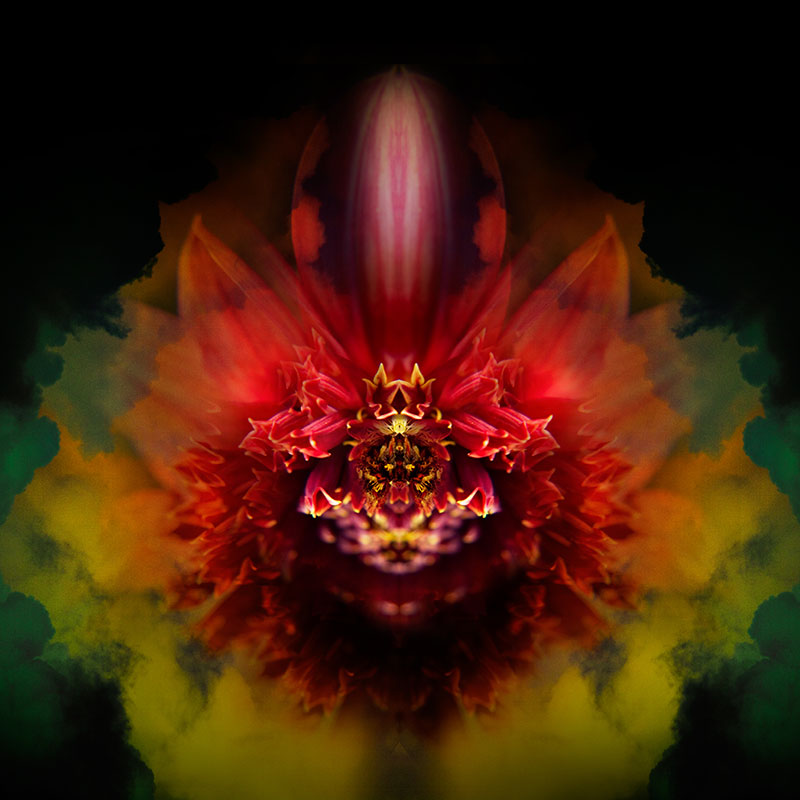 Red
World Photography Organization / WPO
Commended in the top 50 images in the Enhanced Category in the Open Competition of the 2014 Sony World Photography Awards.
Selected second place of the 2014 Nordic National Award. This competition was looking for the best single image entered into the Open categories of the 2014 Sony World Photography Awards taken by a photographer from the Nordic countries.
http://www.photographyoffice.com/blog/2014/3/2014-sony-world-photography-awards-40-breathtaking-winning-photos-revealed
http://www.mynewsdesk.com/no/sony-no/pressreleases/helnorsk-kaaring-i-sony-world-photography-awards-2015-1065145
---
---
---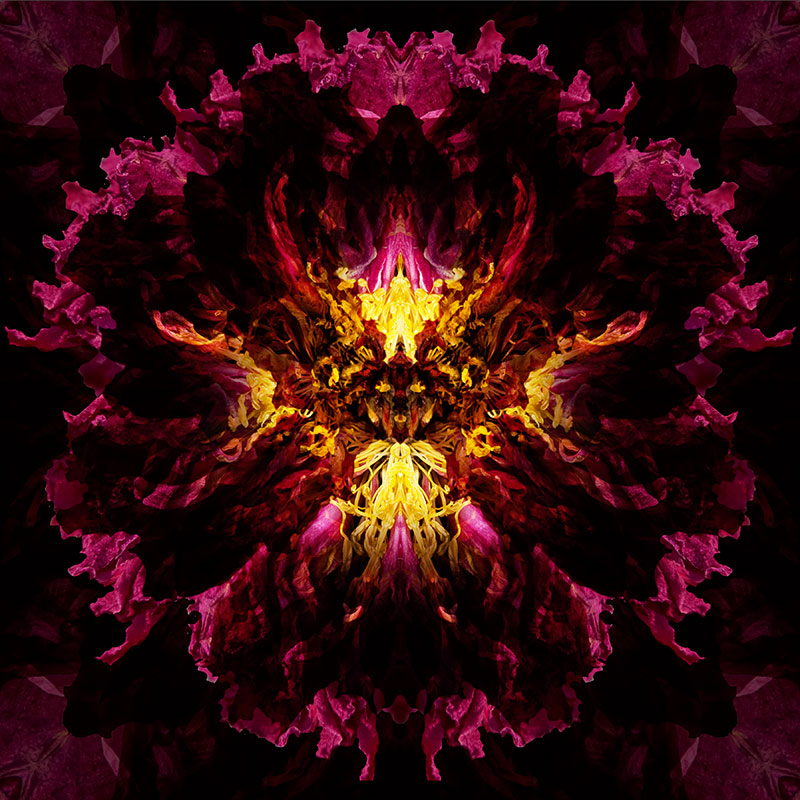 Magma
Tongues of fire
---
---
---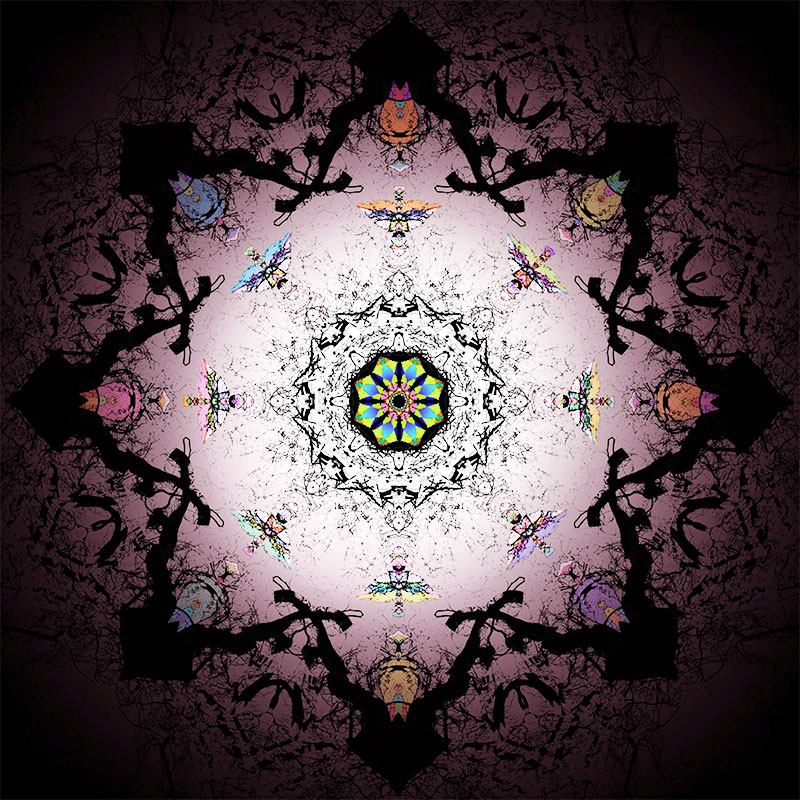 Cathedral
Silent wing strokes under the arch, as the birds are bringing the colors from the source
---
---
---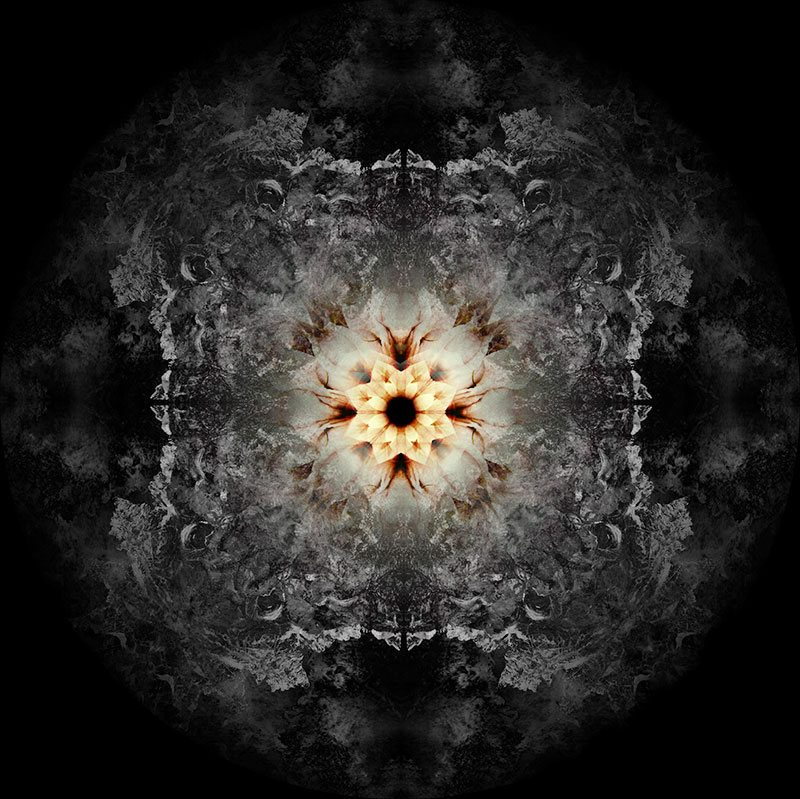 Black ice
---
---
---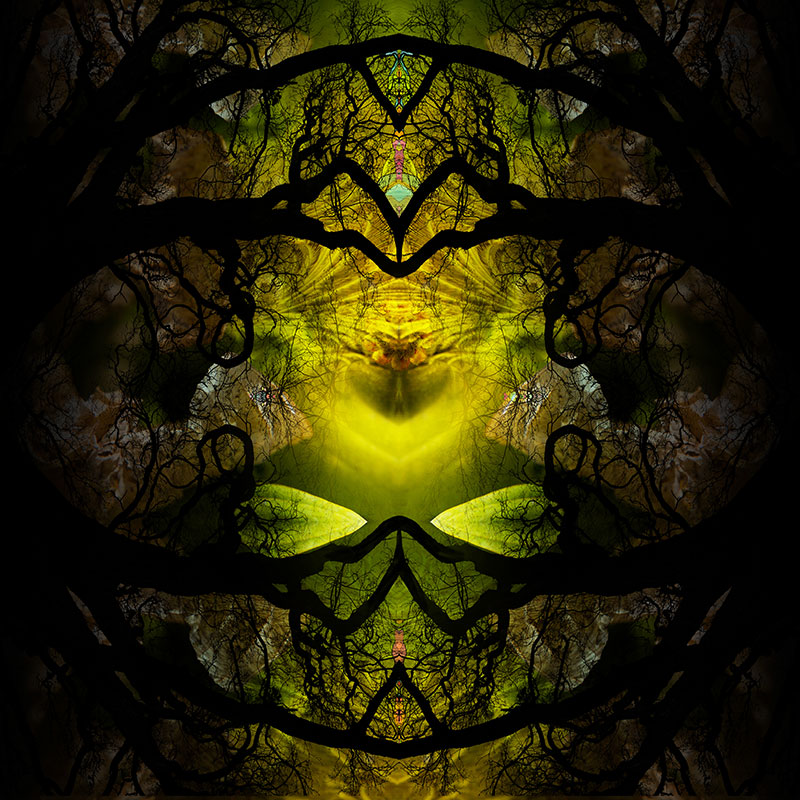 Cave
Innenfor mørke vegger ligger det myke, grønne lyset og venter. Vokterne danser i grenene.
---
---
---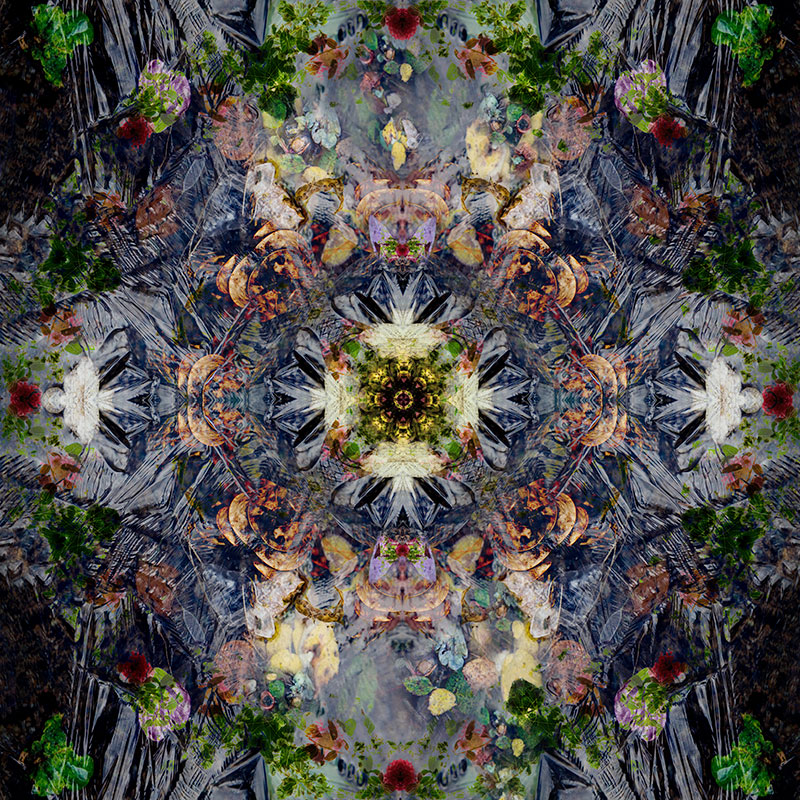 Frost
Frossent vann bærer sporene av gårsdagen med seg. Blomstene som omga vannspeilet er nå innkapslet av is.
---
---
---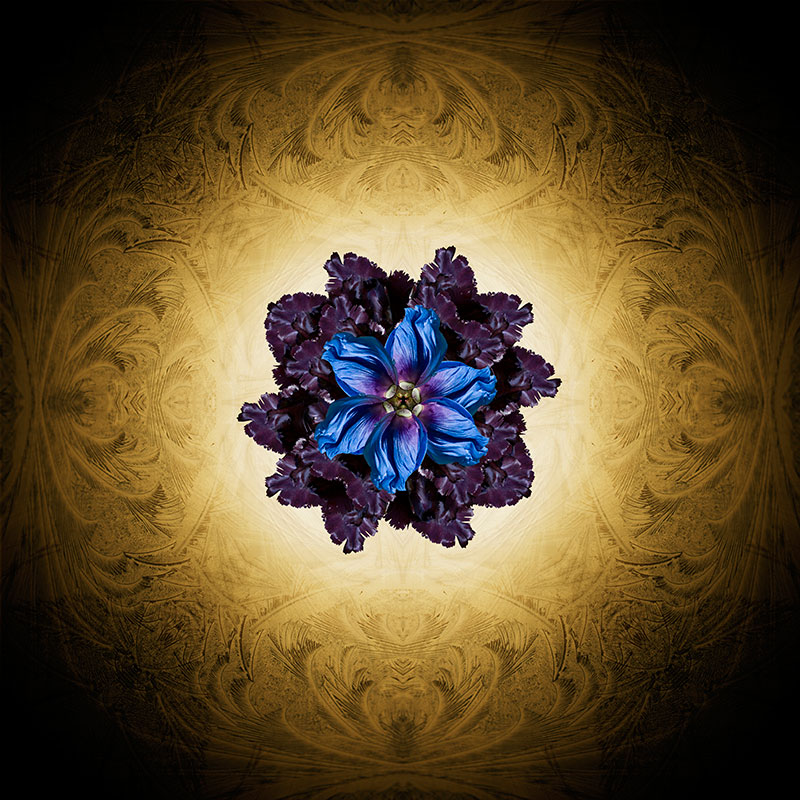 Blue
---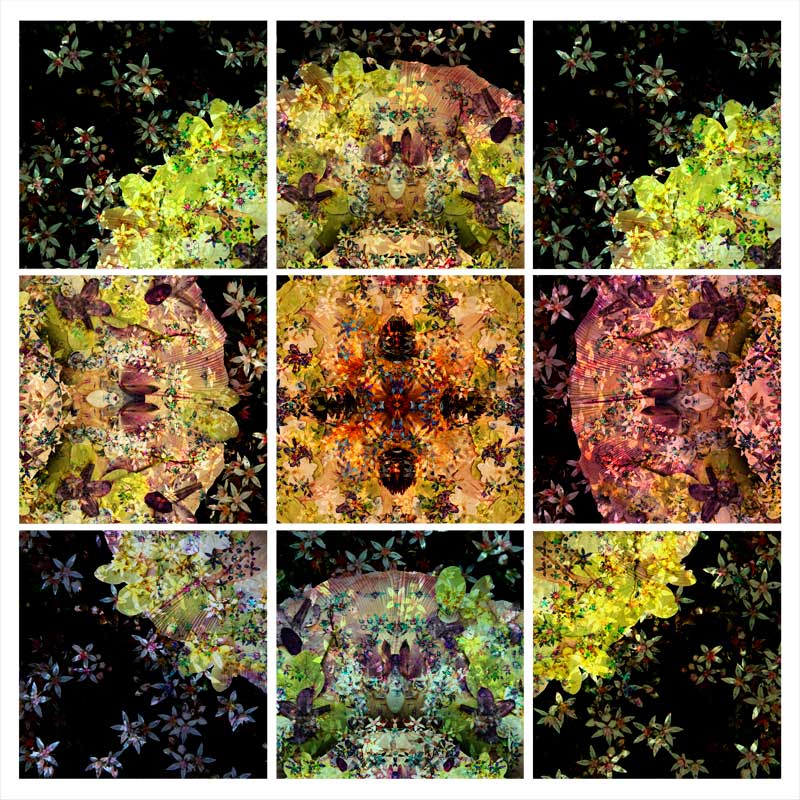 Breaking out
Building an image, layer by layer. Small plant details broken down and rebuilt. New organic shapes appear, and when the image is "ready" I start over again, but this time working geometrical.  The picture is being divided in 9 parts, building an image breaking out of the circle, outside the frame. Each pf the 9 parts are printed on Japanese washi.