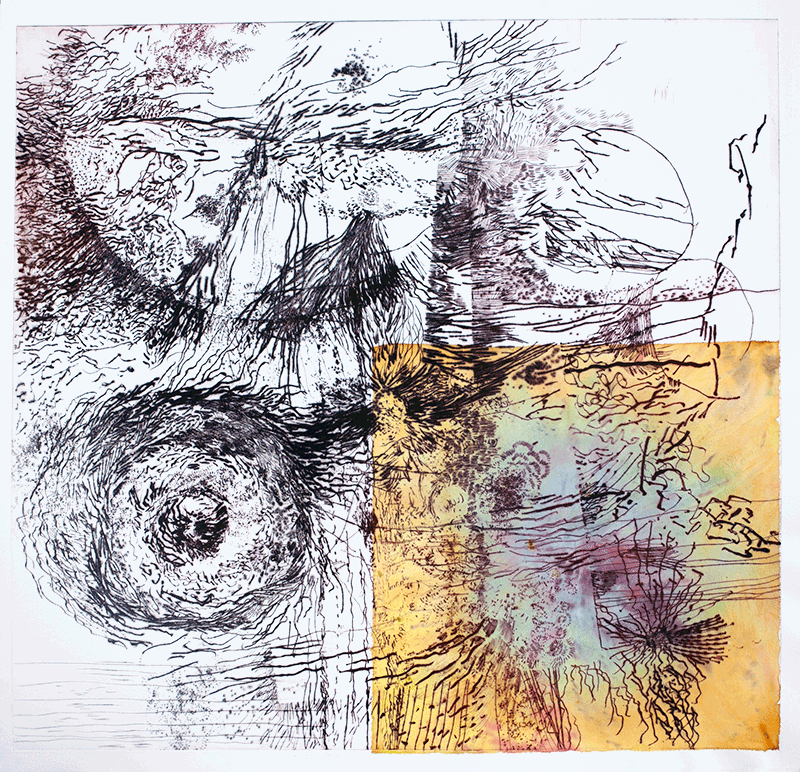 I love surprises. When travelling I like to explore the place I visit, to find stuff I could not read about in advance, the unexpected. For me every print is like a journey. It can be a short visit, but still leave strong impressions, or it can be a long lasting stay, forcing me to dig deeper. Some times it feels like an image just appears, but after a while I realize it is the same image I have been working on for ages, just a different approach. I enter the same room through different doors. In this room I am free to play and explore.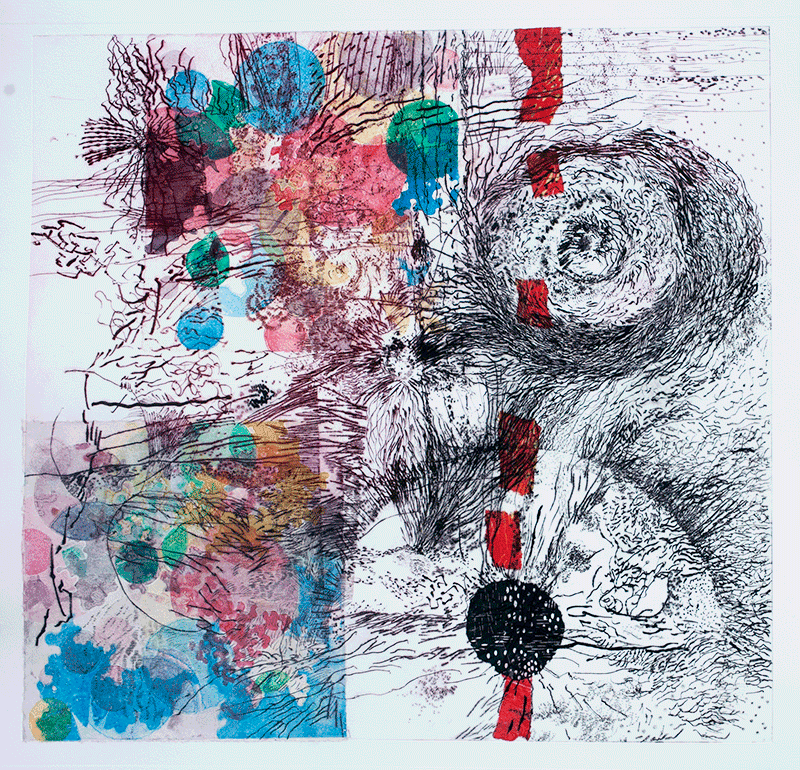 This fall I started a new plate, working in drypoint. The plate is/was (70 x 67) cm. Feeling the plate allowing me to leave whatever marks I want is exciting. As I have been working for years with eastern papers I have louds of bits and pieces to use for chine collé, pre worked in different techniques. In this way I can build up layers by using only one plate, running it through the press once. I call them monoprints, but collageprints would probably be a better definition.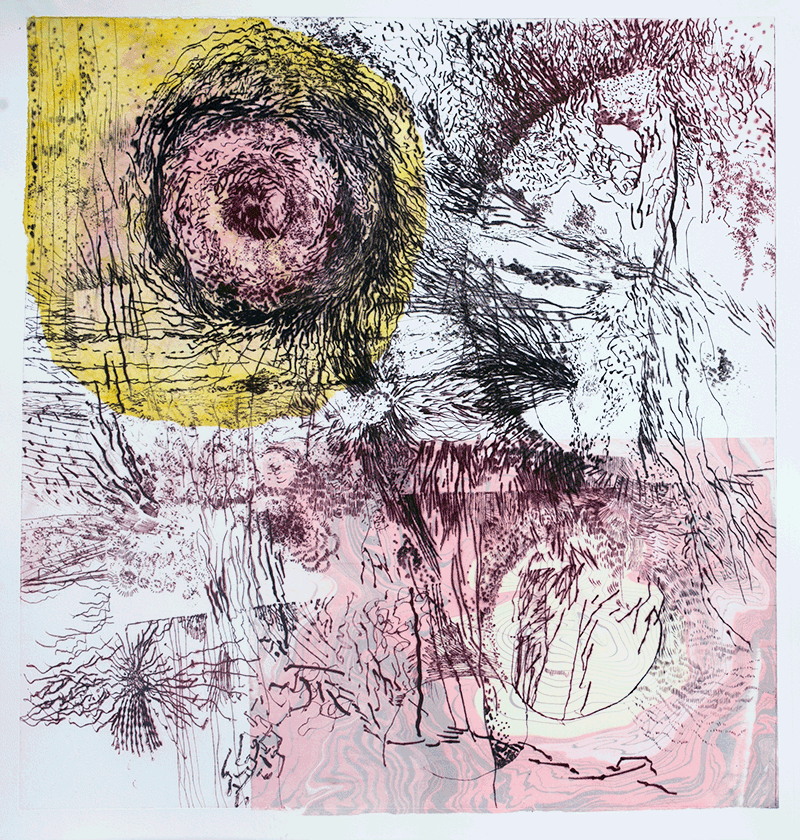 After playing around with the plate, I ended up with four very different monoprints. Enough! Next step was to cut the plate in four, to see how I could develop each of them furter, to create new images. This will be followed up in my next blogpost.