Four wonderful weeks!! They passed so quickly, and suddenly I am back to normal. I have to arrange everything alone, get all materials, solve every little problem – and the bigger ones, keep my studio clean….all these things which were handled so wonderfully for me at Art Print residence in Catalonia. Ariadna, Claudia and Jordi are there, arranging the studio and every task so the artists can focus on creating.
The studio is perfectly organized down to the smallest detail. The wonderful huge press is a printmakers dream, and the collection of tools is a real Sarepta´s jar. Every singel tool has it´s own place, and is so well kept. Such a joy to play around with, exploring the possibilities of printmaking. And if you have a special need, be sure Jordi has a tool for that as well.

This is a place where a long career in printmaking experience is concentrated, and problem solving is a natural part of life. Also the health concern, working in a non toxic environment, is of greatest importance.
After one month in residency my first thought is "how quickly can I go back?" Thank you Jordi, Claudia and Ariadna for the support, for being such great hosts for the stay. Your enthusiasm is unique.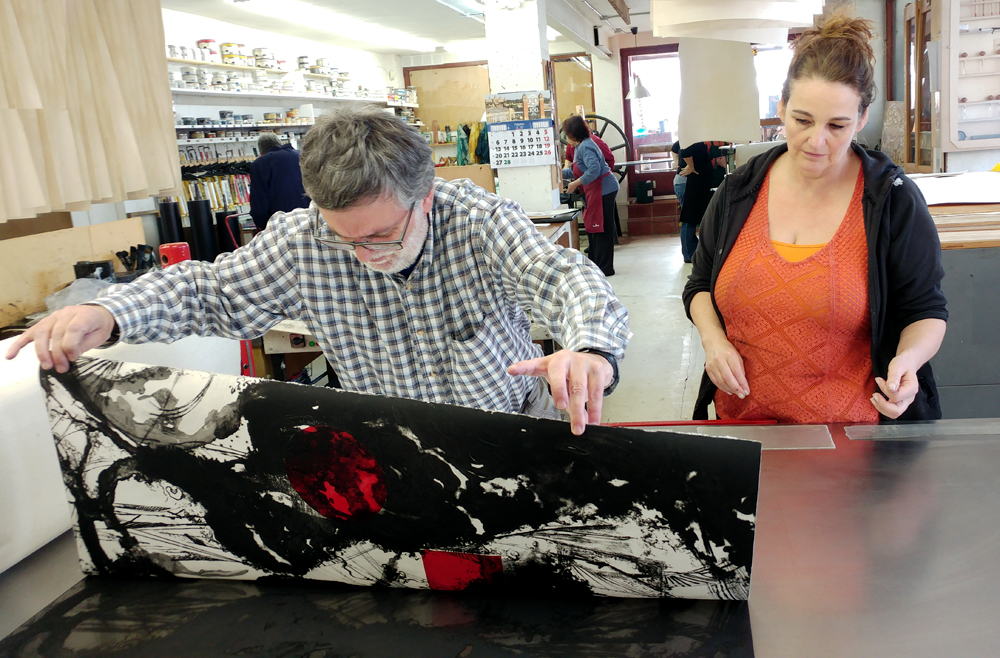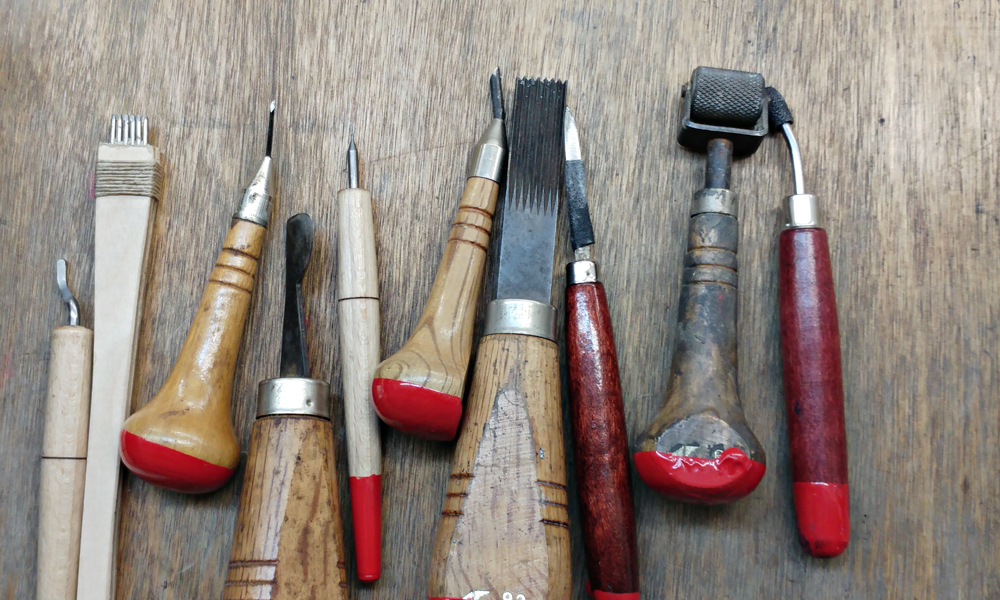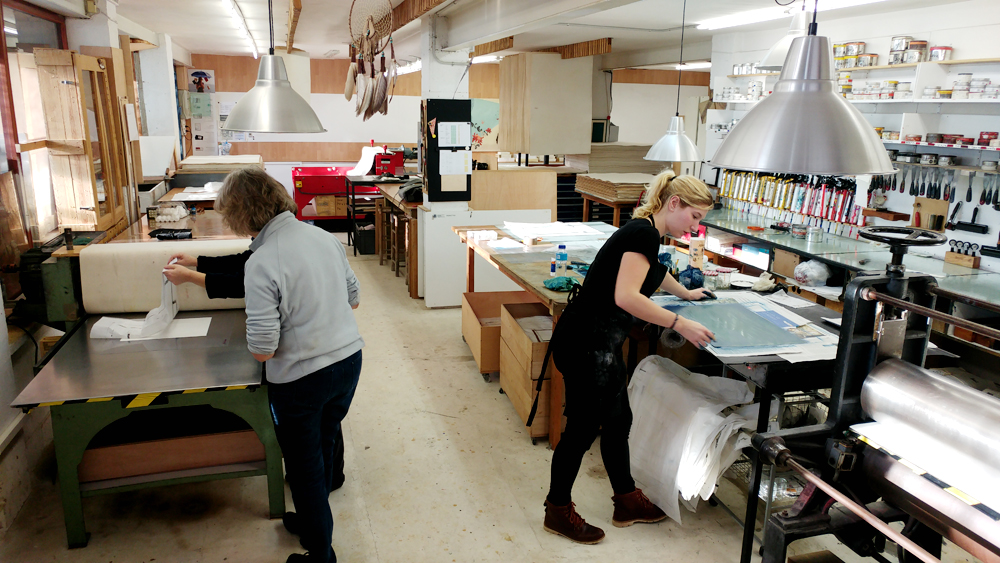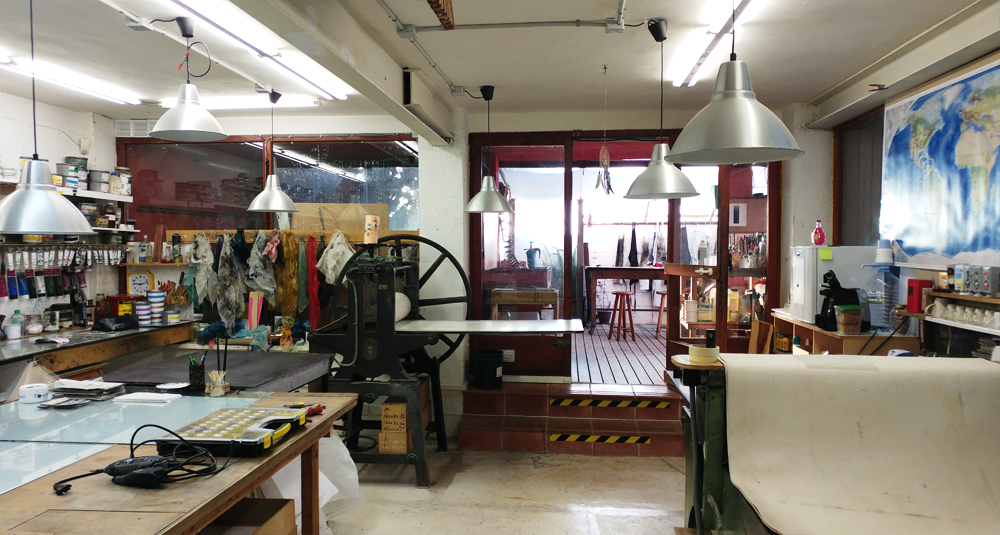 Pictures: 1: Jordi Rosés Pou photographing Ariadna Abadal. 2: Claudia Lloret and Jordi cooperating, 3: Jordi printing with artist Lorraine Thorne, UK, 4: Some tools, 5: Artists Aubrey Roemer, USA and Michele Ouellet, Canada working in the studio, 6: the studio, 7: the studio extension.