KLP – Bjørvika, Oslo 2011, artworks for their office areas, a selection from the series Ensemble Propelly.
Technique: photobased digital collage.
I started out building little stages, which I illuminated and photographed. Sometimes the picture is finished at this point. Other pictures are a collage of stages, put together digitally.
Se more here: https://ellyp.com/wp/kunstverk/series-8/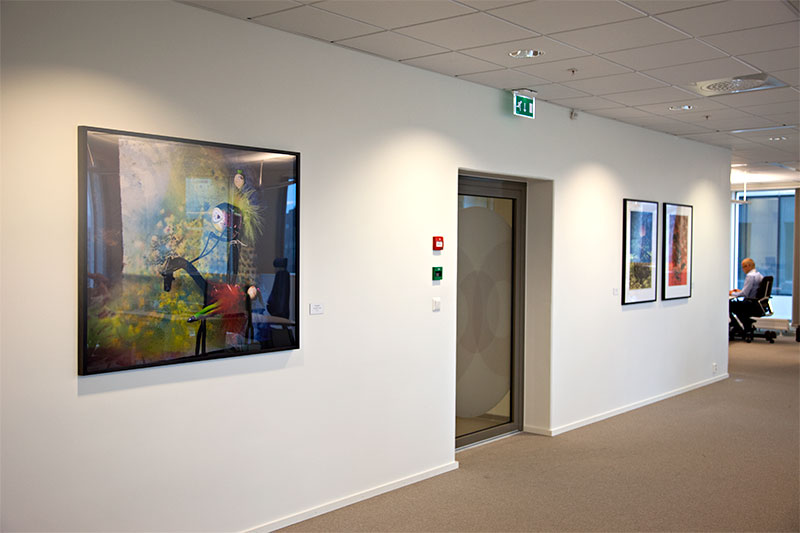 "Bride Hunter" (100 x 125) cm