It certainly opens up for a lot of thoughts, grinding bedlinen from different homes down to fiber. In early summer I had my Little Critter coming all the way from New Zealand, where the artist, craftsman and inventor Mark Lander, make them by hand. It was like a revolution, being able to grind down fibers without cutting them short as happens using a blender. The blender is fine for easily broken fibers, as when recycling paper, but grinding cotton cloth takes more power. Which my Little Critter is in possession of. My printingpress from Tórculos ribes in Barcelona is called Ferdinand, after the bull who didn´t understand why he should be fighting when he could just sit under a tree surrounded by flowers. That´s my Ferdinand, just see how he works! Of course my Little Critter needed a first name too! She chose it herself, and I could not agree more. Her name is Little My, the little red dressed girl from The Moominvalley. Her full name is now Little My Critter. See her in action and you understand! Thank you Maria Dahl for the video. 
This post was meant to be about the sheets, the thoughts around it, and the artworks. But My – she always follow her own plans…and I follow her – as best I can.
Well, you can soon see the first artworks from the cooperative "Little My and Me" here on my homepage, under ARTWORKS, just a click away.
Here comes some shots from our first jobs, till we moved indoors a few days ago, late November. She has been grinding cotton sheets, paper and Iris from the garden. Still hungry she claims:-)
You get a glimpse of the art hanging for drying in the background after being lacquered for protection from water, dust and light.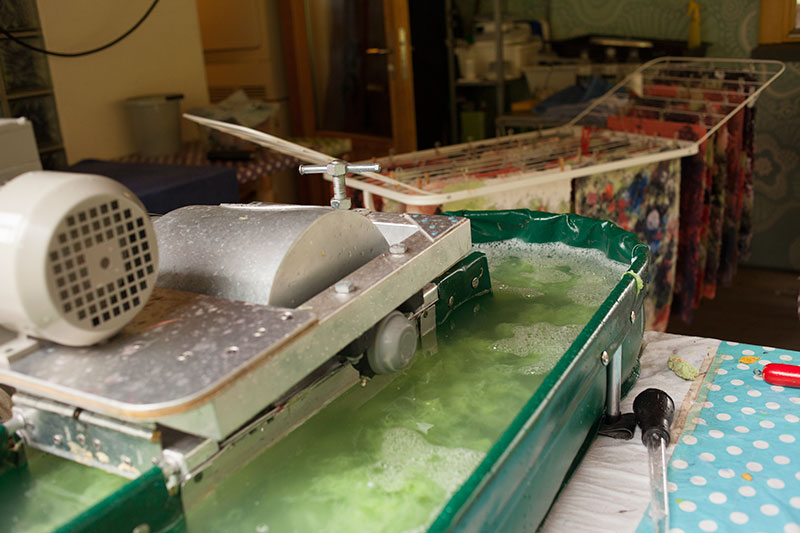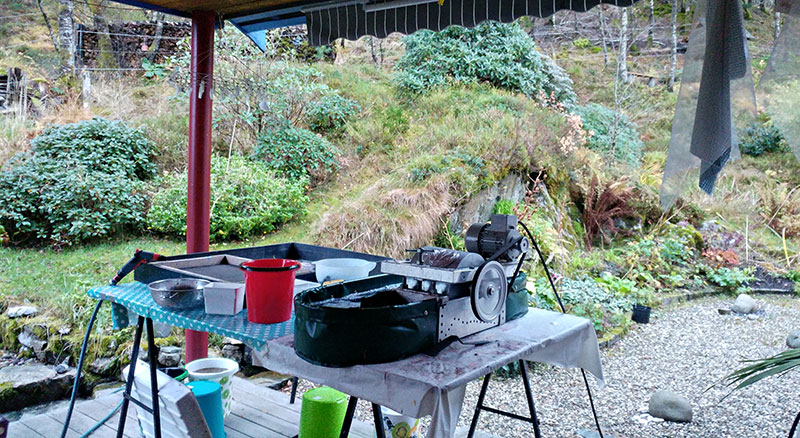 There has been late evenings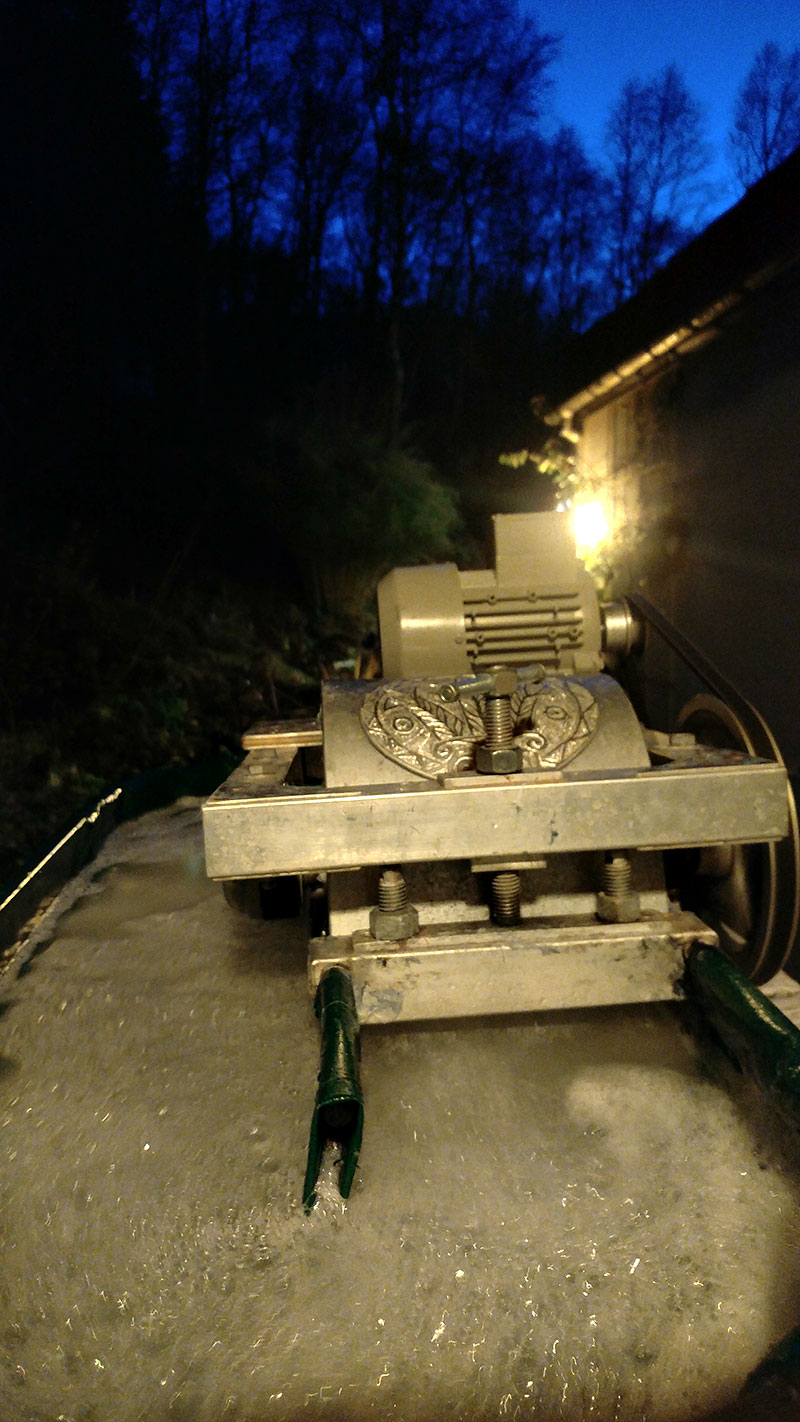 almost there when we were surprised by snow.Not easy to differ between snow and pulp here.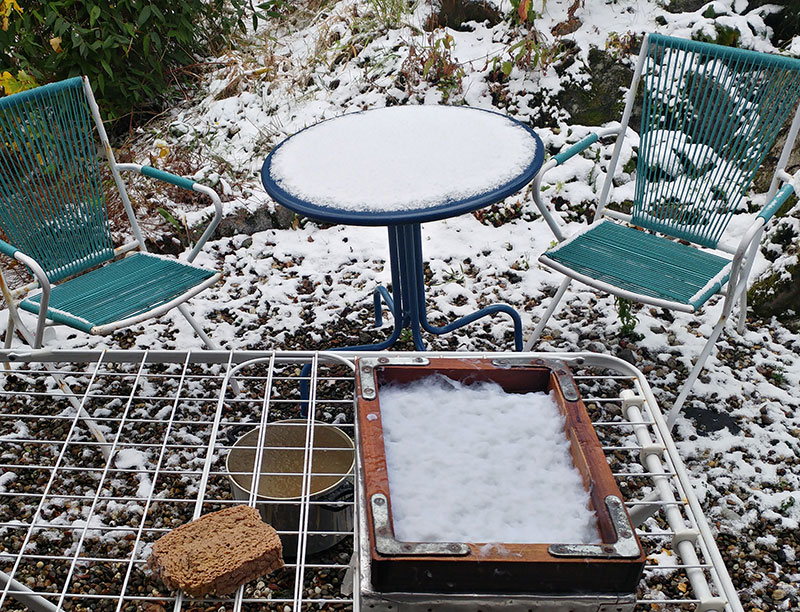 The job is to be finished, no matter what!
Thank you Mark Lander, we are so thankful! I still have all my ten fingers, even thoug it felt like they were gone for a while…