POWER
is the title of the latest IAPMA bulletin for 20202/2021. IAPMA connects paper artists from all over the world, opening up for hands on information through the bulletin, which naturally is made of paper, including special paper samples. (See more about the member organisation further below in this post ). Reading other member´s articles about their experiences with the paper medium is broadening my understanding, and gives a lot of new knowledge and inspiration. Naturally, I also enjoy sharing my own paper journey with my colleagues. My article "Paper Art for Public Commissions" is discussing and describing the possibilities for paper in the public space. Paper is such a perfect medium for public commissions, but at least here in Norway it is not so common – yet. The article summarizes the process from starting the production at Awagami factory, Japan in March 2020, through the process finished in my own studio in Bergen, till it was all mounted on the walls of brand new schools.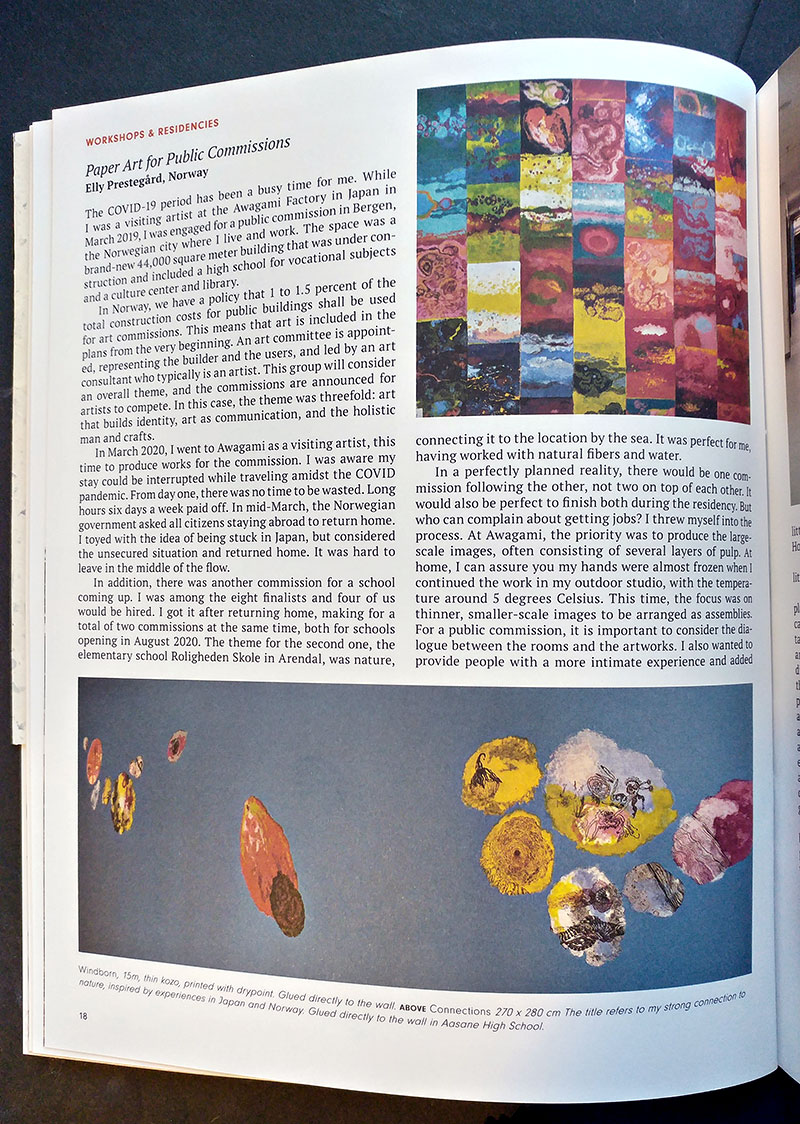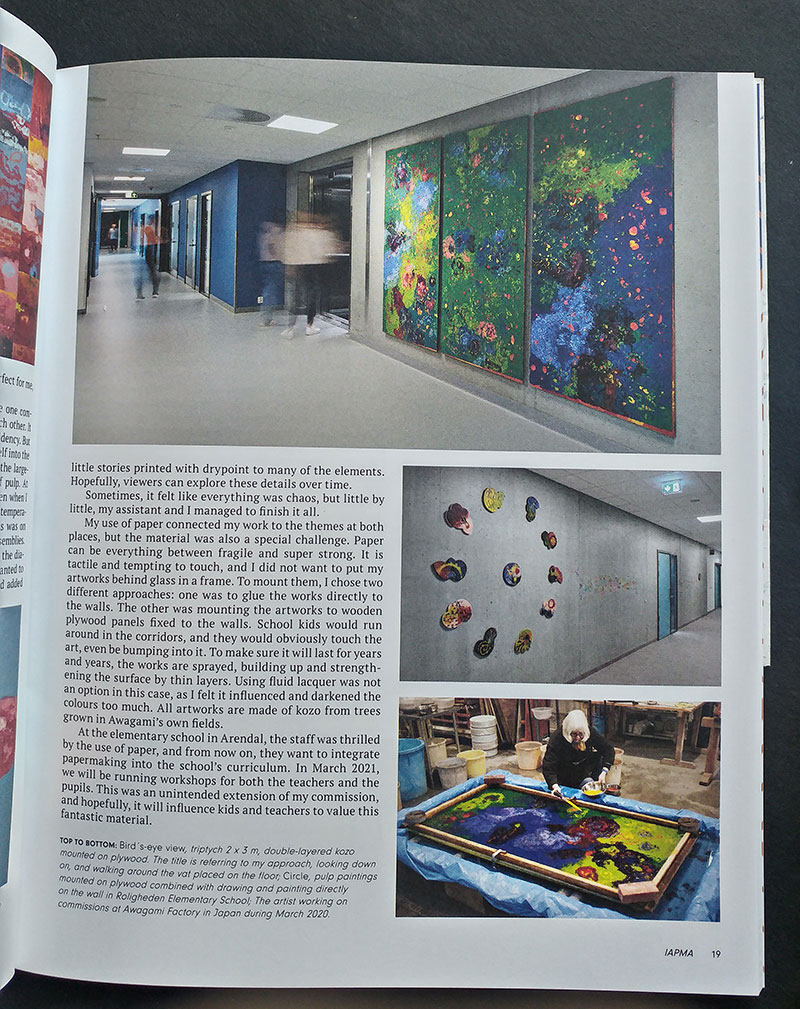 IAPMA is presenting the organisation like this: "The International Association of Hand Papermakers and Paper Artists (IAPMA) is the world leading organisation for paper artists. It was founded in 1986 in Düren, Germany, when paper as an art medium was far less well-known than it is today. While paper history and production are one facet of the Association's activities, the central focus is to promote paper and handmade paper as a contemporary artistic medium.
The Association's main objective is to facilitate an international exchange of artistic ideas and share information about hand papermaking and paper art. IAPMA aims to provide the opportunity for members to work together, collaborate on artistic projects and exhibitions, share solutions to technical problems, explore different paper-related cultural backgrounds, and encourage new approaches to paper arts. To this end, each year one Bulletin and six newsletters are produced: the newsletters provide information about exhibitions, publications, projects and techniques involving paper; the Bulletins are professionally produced magazines with handmade paper covers and sample papers which feature individual artists, papermakers and their ideas. All members are invited to share information with other members through the newsletters and Bulletins.