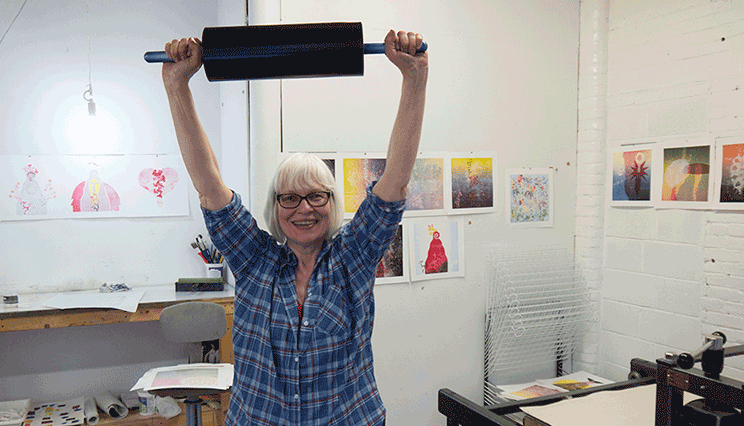 Hi there, you have not seen me for long now – and vice versa. I intended to blog more regularly, but then I did not. It just did not happen. Hope you missed me, and hope you will catch up again. That is what it is all about, i think – hope. It is a totally gray, rainy day. It was supposed to be a bit sunny today though. I almost took it as a promise, but now I hope for tomorrow. The forecast says it will be our first summer day since mid June…  One month of rain. Well, summer day means degrees above 20 degrees Celcius. So maybe tomorrow. But rainy days are good too. Instead of going out, having a good time in the garden, I enjoy life in my studio. I have been organizing all prints done from May 2015 till today. Sorted out which to keep, and which to recycle into other artworks. It all starts in May 2015, when I was an artist in residency at Zea May printstudio.
The amazing couple behind/ in front/ and everywhere else – Liz and Sheldon who started up and run Zea May. Thank you both for a fantastic residency. I will be back!!!!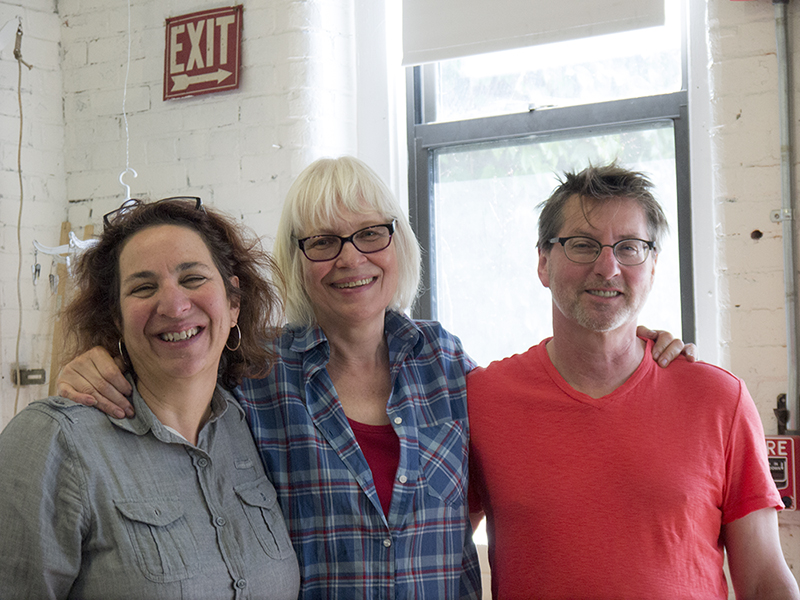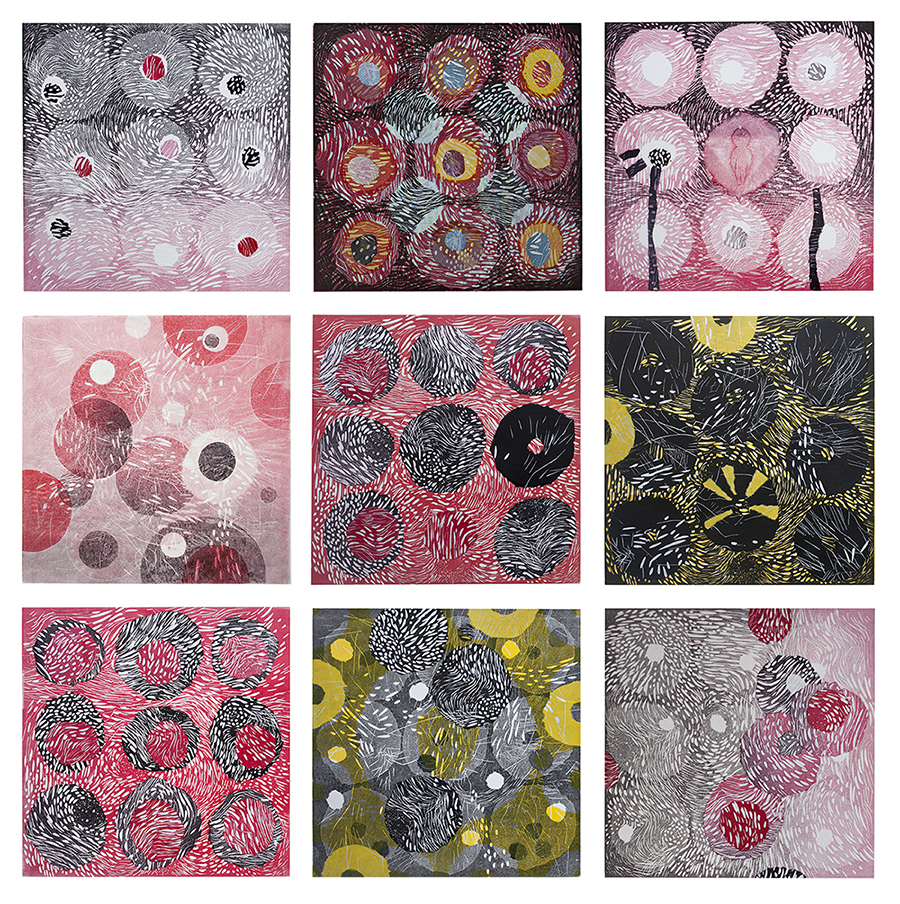 A sample of works done in the studio. More will come. Much more. Now you are warned…
In May 2015 my four weeks residency at Zea May Printmaking studio started. I had a fantastic time there, in Northampton, Massachusetts, working intensively with monoprints in different media. Zea may is a "green" studio, with long experience with non-toxic printmaking. After many years working with dangerous solvents I had to stop doing prints several years ago. So much has happened concerning health in the art world the last years, and my stay at Zea May was the best way to return to the magical world of printmaking.